Webster Vienna Student Presents Research at Colorado Conference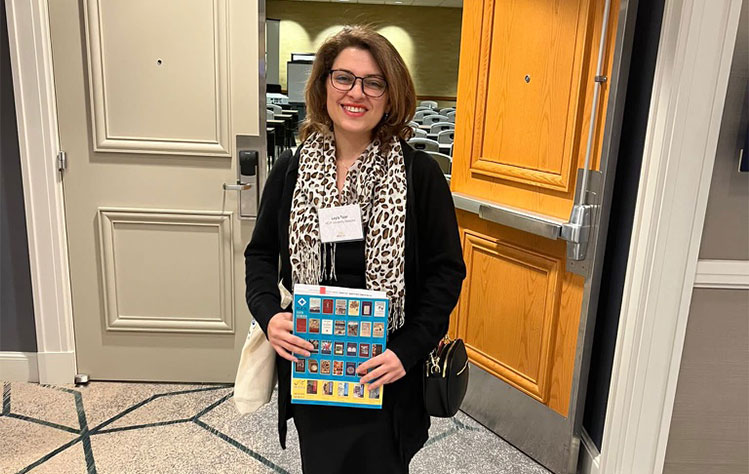 Webster Vienna Private University (WVPU) MBA student Leyla Tajer was selected to present a paper at the Middle East Studies Association (MESA) conference in Denver, Colorado.
"Attending this conference was a truly meaningful and rewarding experience for me. As a researcher and scholar, I was excited to have the opportunity to present my paper, 'Presence of Persian Spiritual Literature in the 16th Century South East Asian Sufi Tradition: A Fresh Visit to Hamzah Fansuri's Writings', to a room full of scholars and researchers and to engage in meaningful discussions with other experts in my field,'' Tajer said.
Tajer, an Iranian national, has conducted extensive research on diverse topics dealing with love, emotions, and religion with a focus on the Middle East, namely her native Iran. MESA, a hub for scholarly exchange since its first meeting in 1967, provided Tajer with an opportunity to present her research to scholars from around the world.
The MESA conference took place in December 2022 and featured more than 200 panel discussions and special sessions related to Middle East studies. In addition, the conference also featured meetings of MESA's affiliated groups, a film festival, and a comprehensive book exhibit, among other events. These added elements helped to create a vibrant and dynamic atmosphere the scholars' presentations.
''I was impressed by the depth and breadth of knowledge and expertise represented by the other attendees, and I was constantly inspired and challenged by the ideas and perspectives shared by my colleagues,'' Tajer concluded.
Congratulations, Leyla! Webster wishes you all the best on your future research projects and endeavors!