Webster University Recognized as a Voter Friendly Campus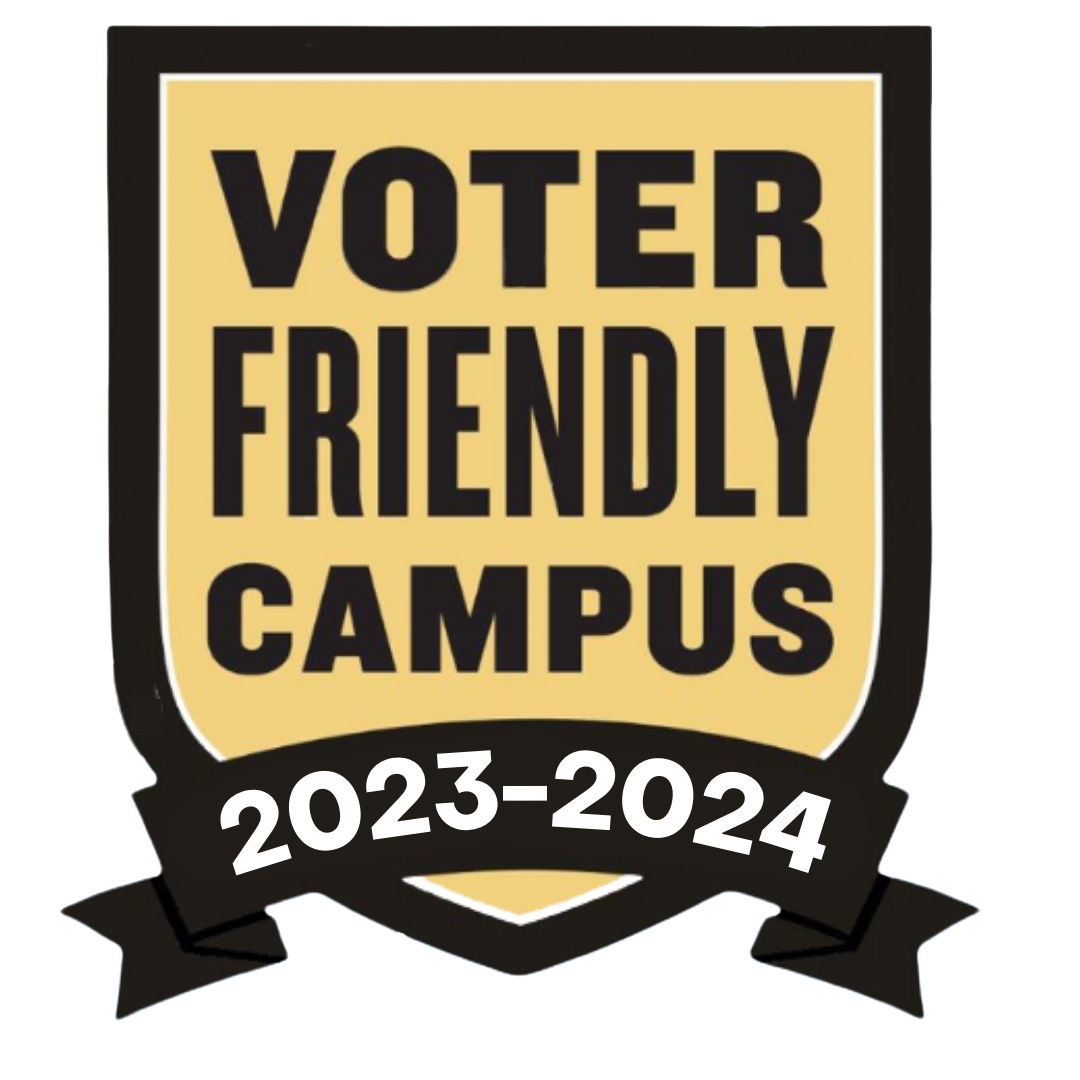 Webster University was recognized as a Voter Friendly Campus, one of 258 campuses in 38 states and the District of Columbia, by Fair Elections Center's Campus Vote Project and NASPA – Student Affairs Administrators in Higher Education. The initiative recognizes institutions that have planned and implemented practices that encourage their students to register and vote in the 2022 elections and in coming years.
This is the second time Webster has been recognized with this honor. Since 2019, the University has received multiple awards from government and independent institutions for its efforts to make voting easier for the community.
"The renewal of our designation as a Voter Friendly Campus is exciting; it emphasizes Webster's commitment to voter education and access for our students," said Jennifer Stewart, director of the Office of Student Engagement. "This showcase gives Webster the opportunity to recruit and engage individuals who share these values of global citizenship celebrated through the democratic process."
The Voter Friendly Campus designation program was started in 2016 as a tool to support higher education institutions fulfilling the requirements of the Higher Education Act of 1965, which necessitates that institutions distribute voter registration forms to their students.
Webster's formed the Webster Votes Task Force in 2016 with students and employees to explore ways to increase engagement in the election process among students. As a result, Webster University was selected a Voter Friendly Campus in 2021 and this year.
Webster also was recognized as an ALL IN Most Engaged Campuses for College Student Voting, a national nonpartisan initiative of Civic Nation, in 2020 and 2021. In 2019, the University was recognized by the Campus Election Engagement Project with two Best in Class Awards for having the highest voting rate and the highest undergraduate voting rate at a large, private, four-year institution and with the Platinum SEAL Award for excellence in student voter engagement.
To learn more about the project, visit www.voterfriendlycampus.org.