28 Students Awarded WebsterLEADS Certificates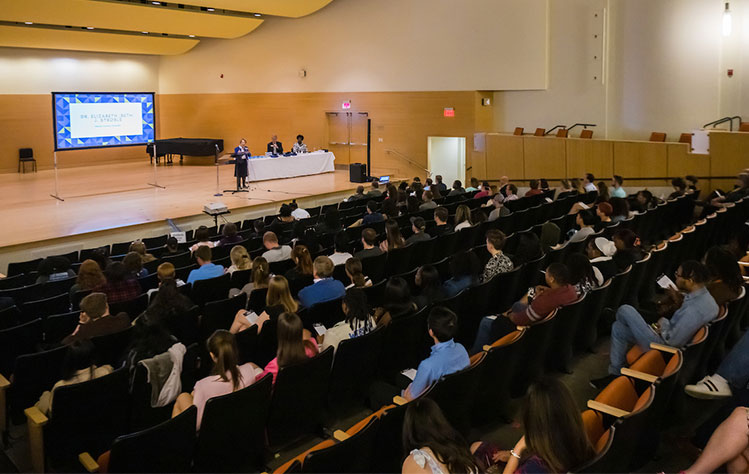 The WebsterLEADS program recognized 28 students from the Webster Groves campus at the Student Leadership Awards ceremony on May 3. The students recognized successfully completed the four-semester certificate program which includes academic coursework, practical leadership experiences, regular mentor meetings and a cumulative leadership portfolio. Two students completed their certificate with international distinction, meaning they were able to highlight practical applications of leadership that they completed during study abroad programs.
This year's WebsterLEADS program certificate recipients are: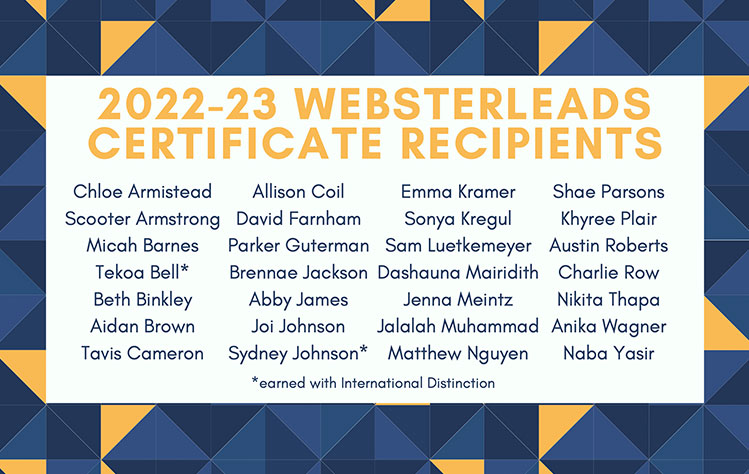 In addition to the Webster Groves Campus, WebsterLEADS certificates are also awarded annually at the Geneva, Leiden and Vienna campuses.
The mission of the WebsterLEADS student leadership development program is to offer students the opportunity to apply theoretical knowledge gained in the classroom to the practical world, on- and off-campus. The program helps students develop skills such as communication, critical thinking, decision-making, group process, and sensitivity to diverse perspectives.