COVID-19 Updates: Grading Options, Reporting Positive Tests, Essential Work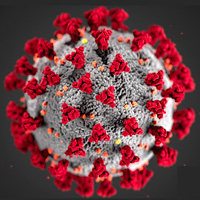 The following COVID-19 Task Force message was distributed on March 27.
To the Webster University community:
As we head into a weekend where so many members of our community live in areas with public "stay home" orders, we hope you can find some peace amid these uncertain times. Just as we must adhere to the social distancing and related edicts from public health officials, we should also remember the importance of self-care in helping each other and our loved ones get through this. No matter your role inside and outside of Webster, we hope you are able to stay safe and healthy.
The pandemic has required many adjustments for our students, staff and faculty members, so we thank all of you for your flexibility as we rally around Webster's mission in support of students. Going forward, the COVID-19 Task Force will continue to monitor and evaluate issues that directly affect our community, and we will update you accordingly, including the following:
CONFIDENTIALLY REPORTING POSITIVE COVID-19 TESTS
A major component of the worldwide public health effort to slow the spread of the coronavirus is communication and coordination. Webster University wants to be respectful of your privacy, and at the same time we want to be good stewards of the health and safety of our community.
For this reason, we ask that you let us know if you test positive for COVID-19 and have interacted with members of the Webster University community or have been on University premises within the 14-day period preceding the onset of your symptoms or your positive test. This information will be treated with the utmost confidentiality, and we ask only so that we can assess the potential impact on our community. This request is made in a sincere, good-faith effort to inform—on an anonymized basis—individuals in our University community that they may have been exposed to someone with COVID-19.
Please know that this is a request, not a demand. You are not required to participate in the University's efforts in this regard. We ask that students in the St. Louis area contact Student Health Services 314-246-7422; faculty and staff, contact Human Resources at humanresources@webster.edu or 314-246-7580. Those outside of St. Louis are asked to contact their campus or site director.
TEMPORARY POLICY ON GRADING OPTIONS FOR SPRING 2020
To help our community adapt to the extraordinary circumstances posed by the pandemic, Webster University has adjusted its policy on Pass/Fail (undergraduate) and Credit/No Credit (graduate) grading options for the Spring 2020 Semester and Spring 2 Term. The policy is posted at the top of the Undergraduate and Graduate Studies Catalogs and is also outlined here [PDF].
IMPORTANT: We urge any students who consider these grading options to first talk to your academic advisors so that you make the best choice for your situation considering your major requirements and other important factors.
REMINDER: WORK AT MAIN CAMPUS
As the main campus moves into its second week of support of the stay-at-home orders in the St. Louis area, we want to remind employees and supervisors that any work on-site must be "essential" – that is, work that cannot be accomplished remotely. See this link as a reminder of the details. This might include support in student housing, public safety, grounds, processing checks and business continuity supported through mail delivery and pick up, etc. Any work that requires you to report onsite must be approved through your supervisor before working. As a reminder, buildings are only available by key card access, so you need to bring your Webster ID card. While St. Louis County has not required those traveling to have a document to prove you are doing essential work, your identification will support your association with an institution that they have indicated is "essential" during this time.
The COVID-19 Task Force