Jostedt, Umbaugh on Neil Young; Hill on teaching music; Tuncel appointment
Recent professional news and achievements for Webster University community members include:
Tuncel to Edit 'Group Decision and Negotiation' Journal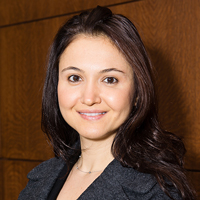 Ece Tuncel, associate professor of management in the George Herbert Walker School of Business & Technology, has been appointed as an associate editor at "Group Decision and Negotiation."
"Group Decision and Negotiation" is a journal published in cooperation with the Institute for Operations Research and the Management Sciences. The journal focuses broadly on exploring the process or flow of activities relevant to group decision and negotiation. Tuncel will be managing manuscripts related to her expertise in psychological and interpersonal aspects of decision making.
Learn more about Tuncel in this Webster: Voices profile.
Hill Co-Authors Oxford Handbook Chapter on Music Teaching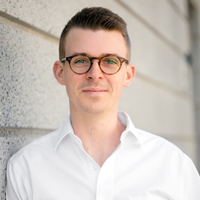 Stuart Chapman Hill, director of music education in the Department of Music in the Leigh Gerdine College of FIne Arts, is the co-author, along with Michigan State University professor emerita Cynthia Crump Taggart, of "Musicianship for Teaching," a chapter in the new Oxford Handbook of Preservice Music Teacher Education in the United States.
The edited volume, released in October 2019, is a comprehensive resource for music education faculty at U.S. institutions.
Hill and Taggart's chapter is a review of research and theory related to the development of musicianship in preservice teachers, such that music education graduates possess the broad musical skills they will need to be successful in classrooms.
At Webster, Hill is lead music education professor. He teaches courses music education and choral arranging, in addition to supervising apprentice teachers. He is also conductor of Aurelia, Webster's treble-voice choral ensemble. Hill also leads the Saint Louis ensemble CHARIS, a diverse group of women united to perform music that celebrates and encourages women and the LGBTQ community.
Jostedt, Umbaugh on 'Neil Young and Philosophy'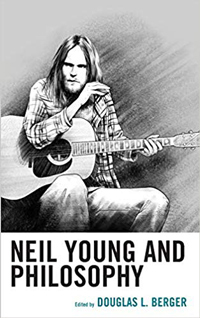 Two faculty members in the Philosophy Department in Webster's College of Arts & Sciences contributed to a new volume in the Lexington Books Philosophy of Popular Culture series, "Neil Young and Philosophy," edited by Douglas Berger of Leiden University.
Mike Jostedt, an adjunct full professor, wrote a chapter entitled, "Listening with Neil's Vulnerable Voice and the Ethics of Care."
Bruce Umbaugh, professor and department chair, contributed the essay, "Extended Mind and the Music of Trans."
Separately, the Department is currently accepting student submissions (deadline: Feb. 14) for the 15th Annual Undergraduate Philosophy Conference, which will take place March 27.