Review Office 365/Connections Account Recovery Options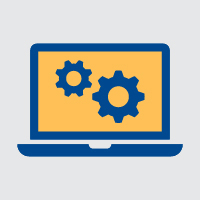 Did you know that if you forget your Connections/Office 365 account password you are able to reset your password online? Click on the "Reset/Forgot Password" link below the logon box on the Connections home page,
connections.webster.edu
.
Using this functionality requires at least one security/recovery option to be active on your account. These options include:
Microsoft Authenticator App (can be downloaded from the Apple Store or Google Play store)
Alternate Email Address
Alternate Phone Number
You may have registered one or more of these options when you first activated your account. As a best practice, Webster University Information Technology recommends regularly reviewing your security/recovery options to ensure they are current should you obtain a new device or change your alternate email address or phone number. It is also recommended to set up multiple options for backup purposes.
To review/update/add to your current security/recovery options, please do the following:
Visit mysignins.microsoft.com and log in with your full @webster.edu email address and password if prompted.
Click on "Security info" from the menu on the left.
From here, you can update your default sign-in method, update any old phone numbers or email addresses and/or add additional recovery methods to your account by clicking on "Add method." We recommend ensuring you have at least two recovery methods designated.
Please Remember:
Webster University and any legitimate organization will never ask you to provide your password via email. Please always keep logon information strictly confidential and never send sensitive information via email. If you have any questions about the authenticity of any email or links, please feel free to contact the IT Service Desk directly at
support@webster.edu
or call us at 314-246-5995.