In the News: Hall on attorney race; Curtis on cyber scams; Rodney on school; Stewart, Bowers profiles
Recent news media coverage featuring Webster University community members includes:
Stewart Profiled in Post-Dispatch, Running 'Heart of the City'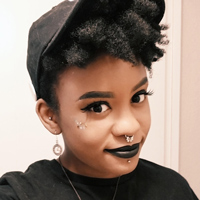 The St. Louis Post-Dispatch profiled Christina "Steenz" Stewart as a trailblazer in the cartoon world.
The St. Louis native and adjunct faculty member in the School of Communications recently took over "Heart of the City," which now runs in the Post-Dispatch.
It's not easy to make changes to a legacy comic with a loyal readership. She's gotten plenty of hate mail, like notes that say "your style sucks" to those who question why the characters she draws are "so fat."
"It's definitely some of the worst backlash I've ever gotten," Steenz says. But she's also found her own fans. Some who have read the strip for years have written to her to say that her drawings have the same heart and soul as Tatulli's.
Read the full profile at stltoday here.
Hall on High-Profile Circuit Attorney Race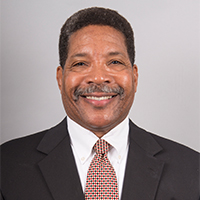 An Associate Press story quoting Bill Hall has run in many outlets around the world, including MSN UK, the Legal Guardian, and various metro newspapers. The article addresses the St. Louis local circuit attorney race, which has drawn unusual attention thanks in part to tweets from U.S. President Donald Trump.
Hall is an adjunct faculty member in political science and international relations in the College of Arts & Sciences.
He said Gardner was elected with a mandate to initiate reforms and has stuck to it -- even at political risk.
"She appears to be willing to focus on what she believes is in the best interest of fairness, and if that means that to some it appears she's soft on crime, or to some that she's not locking people up and throwing away the keys, then so be it," Hall said.
Curtis on Danger of Pandemic-Related Cyber Scams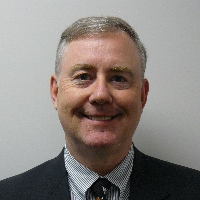 James Curtis was interviewed on the Missouri Business Alert podcast about about how many scam artists are using the coronavirus as an opportunity to perform more cybercrime and take advantage of people's fears.
"People got scared. The bad guys take advantage of that," Curtis said. "people would just get online and start typing 'coronavirus' and then the link that comes up, the purpose is to either get you to buy something or put a virus on your system so they can steal your stuff."
The pandemic, and people going home to work outside of their institutional security, only made this worse, Curtis said.
"All of our data shows, every time there's a national emergency, bad guys will be doing things. This time, we sent every home [to work remotely], so the propensity for more people online making mistakes was magnified tremendously."
Curtis is assistant professor in the Math and Computer Science Department of Webster's George Herbert Walker School of Business & Technology. Listen to the full podcast here.
Rodney on Challenges for Schools in the Fall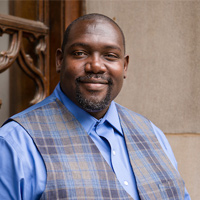 Basiyr Rodney was interviewed for a special about what challenges school districts face this fall as they try to host face-to-face classes and virtual instruction during the pandemic. His interview was used in several segments for their day-long "Covid and the Classroom" special last week.
Rodney was featured in this story as well as a second story about online learning that aired during the noon hour but was not placed online.
Most of the stories from the entire project are now housed here.
Rodney is associate professor and department chair of education technology in the School of Education.
Bowers Remembered in Post Dispatch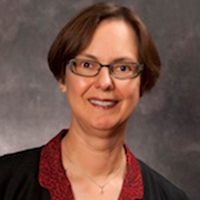 The late music professor emerita and Department of Music benefactor Kathryn Smith Bowers was featured in the Post-Dispatch.
Bowers was director of choral studies and coordinator of music education at Webster University.
"Her musical energy was contagious," said David Bowers. "She came alive in a coaching-teaching environment, and so did the singers as a result."
Read the Post-Dispatch tribute here. Read Webster's memorial notice here.