Recipients of Nursing Honor Society Awards Announced
Two Webster University nursing students, Jane Ferko and Amanda Shoemaker, have been recognized for excellence in leadership and scholarship with Delta Lambda Chapter awards. Delta Lambda is the Webster University chapter of Sigma Theta Tau International which is the international honor society of nursing.
Jane Ferko, BSN Student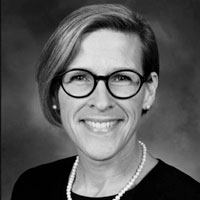 Jane Ferko is the recipient of the Janice Hooper Undergraduate Award. She advocates for the underserved and is a fighter for social justice. Ferko was introduced to the soup kitchen of Peter & Paul Community Services when she was in her Population Health course in the RN-BSN program. She took to the work immediately, spending time helping the faculty in the kitchen and serving the participants.
A faculty member noted: "Jane has a special way of letting people know they are seen and that they matter. She brightens the lives of her fellow students, faculty, and community. Jane is an asset to the profession and to every educator who has had the pleasure to have her in their classroom."
Amanda Shoemaker, MSN Student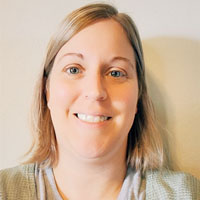 Amanda Shoemaker is the recipient of the Webster University Graduate Student Award. Shoemaker earned her BSN at Webster University and is well on her way to completing her MSN at Webster University. She truly represents the value of a lifelong learner. Shoemaker began her nursing career as a LPN, returned for an ADN, then BSN, and now MSN. She jumps into learning taking full advantage of all opportunities. While a Webster student, Shoemaker has gone on three service-learning trips, one to Guatemala and two to the US/Mexico border. She embraced both populations wanting to provide high quality nursing care. She is a frequent volunteer with her children serving meals at Peter & Paul Community Services.
A faculty member stated, "Amanda is fun, joyful, respectful, and a strong communicator. She represents what is best in nursing."