Message on COVID-19 Task Force, Resources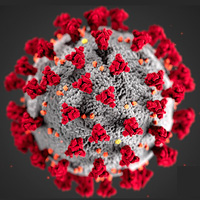 The following message was distributed to employees and students on March 6, 2020.
To the Webster University Community:
The global understanding of the coronavirus (COVID-19) outbreak has continued to evolve since our Jan. 31 and Feb. 26 messages on this topic. Webster continues to refine its response according to the latest guidance and updates from the U.S. Department of State and the U.S. Centers for Disease Control and Prevention (CDC), and continues to collaborate with government agencies that host our national and international campuses and partners.
Obviously, the first line of defense against COVID-19 is preparedness and prevention and Webster will continue to issue guidance on that matter along with the CDC's FAQ document.
The initial impact on Webster included canceling or postponing some travel plans and study abroad activities . Additional measures include planning for online offerings and the establishment of the COVID-19 Task Force chaired by Richard Meyer, Interim Chief Financial Officer, tasked with coordinating the university's preparedness and operational continuity and effectiveness.
In addition to continuing to communicate with students and employees, we will post the latest updates on impact to Webster operations at the web page dedicated to our coronavirus response . That site also contains links to basic health and disease prevention information that all of us should routinely heed, as well as links to the latest information provided on the CDC's COVID-19 page and COVID-19 FAQ , and the WHO's coronavirus 2019 page , each of which are updated frequently. Posters and other informational messaging reminding our community how to remain healthy and diminish the chances of spreading contagious diseases will appear on our campuses next week.
Finally, and most importantly, the safety and health of each member of our community is the top priority. Leadership will continue to proactively and aggressively manage the COVID-19 situation and promptly issue additional updates as conditions evolve.
Julian Z. Schuster
President
Richard Meyer
Interim Chief Financial Officer