Webster University Afghan Student to Host Fundraiser for Refugees Headed to St. Louis
Fahima Band Ali knows that she's one of the lucky ones. The Webster University Political Science sophomore was able to immigrate to the United States in 2017 from Afghanistan, long before the country began to sink into the chaos that is being covered in the news in the past two weeks. But she keeps in touch with some of her childhood friends and has heard stories of the chaos and brutality currently unfolding in her native country.
That's why she has started a Go Fund Me fundraiser to help the Afghan refugees who are heading to St. Louis. And with the help of History Professor Warren Rosenblum, she also is organizing a public discussion about Afghanistan. It is scheduled for 7 p.m. Sept. 7 in the auditorium in Webster University's Browning Hall, 8274 Big Bend Blvd., room 160, in Webster Groves. This event will also be streamed live on Facebook.
To attend the event, click here to register.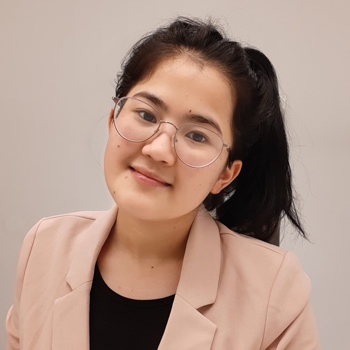 "These refugees have lost everything," Band Ali said. "All the banks are closed in the country, so they couldn't get to their money. Because the banks are closed, all the business are closed, all the government offices are closed. And the value of Afghanistan's currency has plummeted. These people are fleeing the country with only the clothes on their backs as they have lost everything."
Band Ali was born in the Afghan city of Baghlan but moved to the Kabul region with her family when she was 10. One of six siblings, her future began to change when her oldest brother emigrated to the United States in 2006 for a job. Band Ali and her three sisters moved to the United States from Kabul in 2017 to join their parents in the U.S.
Her immediate family located to the St. Louis region where her dad works in retail. Her other brother, who earned a degree in economics, emigrated to Germany along with extended family, where they currently live and work.
Band Ali enrolled at Webster University last year to study Political Science with a minor in International Relations. When the government of Afghanistan collapsed in 11 days earlier this month, Band Ali knew she had to do something. She created a Go Fund Me campaign to raise money for the non-profit International Institute of Metropolitan St. Louis, and a web page with information about her efforts. She then asked Rosenblum for help in organize a campus event to raise awareness of the humanitarian crisis.
"I'm constantly amazed by Fahima's energy and initiative. When she sees a problem, she wants to fix it," Rosenblum said. "She never hesitates or asks for permission, but just gets to work. Both in class and in campus affairs, Fahima has been making an impact since the day she showed up at Webster, so it doesn't surprise me that she is working now to help her fellow Afghans in this moment of crisis."
The event will feature several guest speakers, including Arrey Obenson, the chief executive officer and president of International Institute of Metropolitan St. Louis, which is helping to relocate up to 1,000 refugees from Afghanistan; Carlos Saurez, the president of the United Nations Association of St. Louis; Webster University Visiting Professor Dr. Soheil Mansouri; and herself. More speakers may be added to the agenda.
She hopes all of this will spur others to pitch in to help those who are fleeing the war-torn region.
"I hope this money goes to basic necessities such as clothes, food and shelter," Band Ali said. "I hope that we can help them start a new life."
To attend the event, click here to register. This event will also be streamed live on Facebook.
Public Discussion Details
7 p.m. CDT, Tuesday, Sept. 7
Browning Hall auditorium (room 160)
8274 Big Bend Blvd., Webster Groves
Webster University
NOTICE: Visitors to campus must wear masks and socially distance during this event.