Around Webster: Green on history; Lee-Johnson on anti-Asian hate; Rhiney at MEFA
Recent professional news for Webster University community members include:
Rhiney to Speak at MEFA on Brand Asset Valuator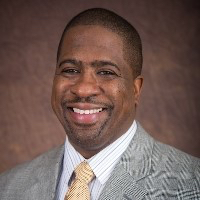 Eric Rhiney, chair of the Management Department in the George Herbert Walker School of Business & Technology, will speak at the inaugural Studio Spotlights: MEFA x VMLY & R virtual conference on Friday, April 16, 2021, from noon-3 p.m. The Marketing Ethnic Faculty Association (MEFA) is a non-profit organization and network supporting the advancement of Native American, Hispanic American and African American marketing academics and researchers across 100 universities and colleges in the Unites States and London.
The Studio Spotlights aims to create a close connection between marketing and advertising professionals and those teaching and studying the industry at colleges and universities. Rhiney's topic will be the BAV (Brand Asset Valuator). Learn more information about this event or register here.
Green Pens Forward to 'Living History in the Classroom'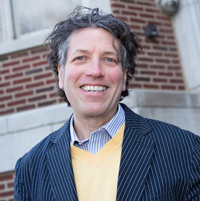 Ted Green, professor in the School of Education, wrote the forward for a new book published in October 2020 by Emerald Publishing out of the United Kingdom. "Living History in the Classroom: Performance and Pedagogy" is authored by Lisa L. Heuvel and co-written by colleagues of mine from the Colonial Williamsburg Foundation, various storytellers, historians and museum educators.
Lee-Johnson Presents Research at AERA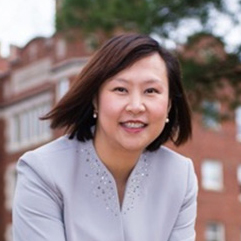 Nicole Lee-Johnson presented her study about anti-Asian hate crimes and microaggression at the American Educational Research Association (AERA) Annual Convention. This year's AERA convention theme was "Accepting Educational Responsibility."
Lee-Johnson's presentation, "How to Accept Educational Responsibilities and Disrupt Anti-Chinese Rhetoric due to Covid-19?", discussed the findings from her survey research about Sinophobia and anti-Asian verbal and non-verbal attacks on and off campus.
Read more about the conference and her researc here.
Lee-Johnson is director of the Doctor of Education (Ed.D.) program.