News Around Webster: Lee-Johnson, Shah chapters; Cosic films; Glaveanu podcast
Recent professional news for Webster University faculty members include:
Lee-Johnson Chapter on 'Disrupting Whitewashedness'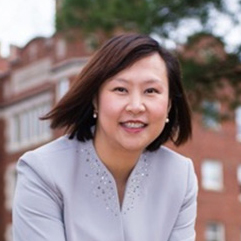 Yin Lam Lee-Johnson published a chapter, "Critical Chronotopic Analysis for Disrupting Whitewashedness in TESOL Teacher Education," in the Handbook of Critical Theoretical Research Methods in Education. She is director of Doctor of Education (Ed.D.) and a member in the Leadership Council of the School of Education.
The Handbook of Critical Theoretical Research Methods in Education is a collection of scholarly works that contest empiricism and call for a new lens of pursuing theory as method in educational research.
Lee-Johnson's chapter gives examples to contextualize the status quo of whitewashed ideologies and pedagogies in the preparation of ESL teachers. Particularly, her chapter disrupts the whitewashed contextualities, neo-plantation ideologies, and hidden curriculum with assimilation intention, and it proposes new lens for transforming K-12 public schools and teacher education programs for the learning and teaching of immigrant and refugee children.
The book can be found at the publisher website at Routledge. and at Amazon. Email yleejohnson31 [at] webster.edu for information on the book chapter.
Glaveanu Discusses Creativity on Oxford 'Very Short Introductions' Podcast; Delivers MIC
Vlad Glaveanu was featured on the "Creativity – The Very Short Introductions Podcast" by Oxford Academic (OUP). He is associate professor and head of the Department of Psychology and Counselling at Webster University Geneva.
In this episode, Glaveanu introduces creativity, a term that emerged in the 19th century but only became popular around the mid-20th century despite creative expression existing for thousands of years.
Last month, Glaveanu delivered the keynote at the 5th Marconi Institute for Creativity (MIC) conference, "Creativity: Observation, Estimation, Assessment," jointly organised by the MIC and the International Society for the Study of Creativity and Innovation (ISSCI), in Bologna, Italy.
His talk, "The birth of possibility studies," offered an overview of a new, interdisciplinary field of research Glaveanu has been working on, with various international colleagues, for a number of years, at the intersection between the social sciences, arts and humanities. He also co-chaired a symposium (with Wendy Ross, London Metropolitan University, UK) on "Estimating the possible: New methodologies in possibility studies."
Shah on Expanding Inclusion in Education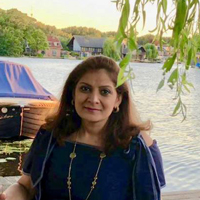 Sheetal Shah, academic director at Webster Leiden, published insightful essay on how the pandemic is impacting higher education stakeholders. Shah specializes in the field of counseling for chronic illnesses and trauma; her research interests are focused in the field of modern-day slavery and human trafficking.
The essay, "Where is Education Heading?" published by Pallavan Learning Systems, raises important issues about equity in learning experiences for students, adaptability of faculty, and challenges faced by parents worldwide.
Ultimately, Shah argues that despite all challenges, this is an opportunity to expand inclusiveness of education.
Ćosić Films Screen at Bowling Green, Italy
Zlatko Ćosić has films screening at Bowling Green State and at a video art festival in Italy.
FIRE ECOLOGIES, a unique musical and visual experience that explores American landscapes through the lens of climate change, features composition by Christopher Stark, video by Ćosić, and live performance by Unheard-of Ensemble. Its screened at Bowling Green State University, KEAR Residency, Sept. 30.
COLORBOARDING will screen at Over The Real Videoart Festival, Palazzo Delle Esposizioni Fondazione Ragghianti, Lucca, Italy, Oct. 12-17, 2021.
Ćosić is an adjunct faculty member and alumnus of the Webster University Univeristy School of Communications.