Conservatory Presents 'Urinetown' April 29-May 2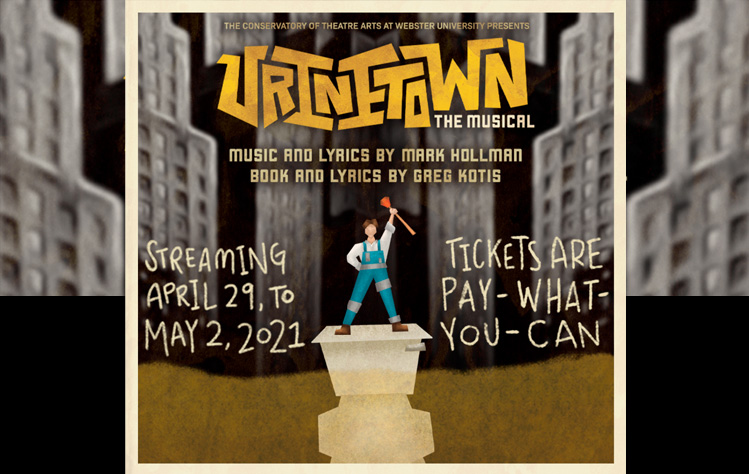 Graphic by Josh Hoon Lee
The Conservatory of Theatre Arts at Webster University presents its final production of the season, Urinetown, The Musical, with music and lyrics by Mark Hollmann, book and lyrics by Greg Kotis. Performances will stream April 29-May 2.
Synopsis: In an attempt to regulate water consumption, Urinetown has outlawed the use of private toilets. The citizenry must use public, pay-per-use amenities owned and operated by Urine Good Company, a malevolent corporation run by the corrupt Caldwell B. Cladwell.
Reserve Tickets for April 29-May 2
Urinetown is available for streaming any time between April 29-May 2. Click here to reserve your tickets.
May 1: A discussion about labor and corporate greed
There will be a special event in conjunction with the performance: Join dramaturgs Josie Bowles and Connor Hanneken on Saturday, May 1, at 4 p.m. CT in a chat with Evan Dierker, founding member of the Webster Scientific Socialist Alliance (WSSA), and members of the Urinetown team. They will discuss the show, with special attention on the topics labor movements and corporate greed.