Conservatory Presents Shakespeare Adaptation 'MAC BETH' April 2-4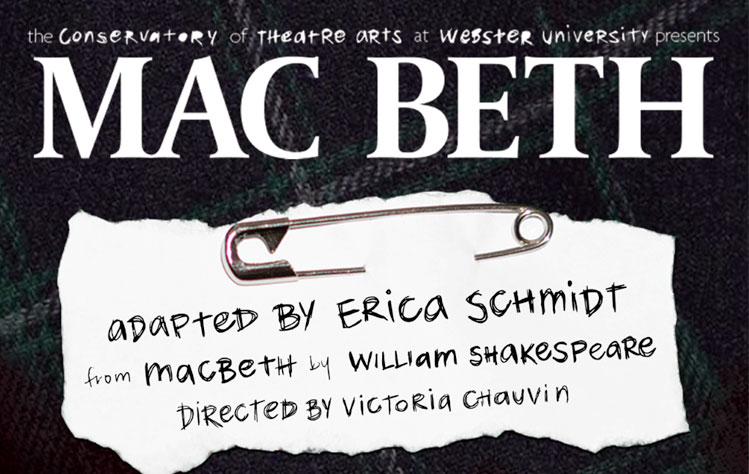 The Conservatory of Theatre Arts at Webster University presents MAC BETH from William Shakespeare's "Macbeth," adapted by Erica Schmidt and directed by Victoria Chauvin, streaming April 2-4.
Synopsis: After school, seven teenage girls convene in an abandoned lot to perform a play. They drop their backpacks, transform their uniforms, and dive into a DIY retelling of Macbeth. As the girls conjure kings, warriors and witches, Shakespeare's bloody tale seeps into their reality. MAC BETH recontextualizes a classic text to expose the ferocity of adolescence and the intoxicating power of collective fantasy.
Reserve Tickets for April 2-4

MAC BETH is available for streaming any time between April 2-4. Click here to reserve your tickets.
Spotlight on the Director Chat April 3
There will be a special event in conjunction with the performance: MAC BETH is directed by senior directing major Victoria Chauvin.
Join dramaturgs Meg Plunkett and Tori Williams on Saturday, April 3, at 2 p.m. CDT, in a "Spotlight on the Director" to chat with Victoria about what it is like to direct a Conservatory production. Click here to pre-register for this event.