Students Present Work at the Ninth Annual Graphic Design Showcase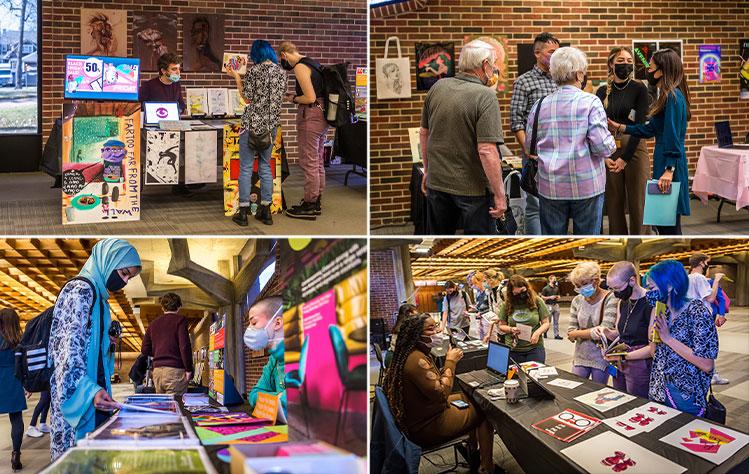 Local designers, art directors, prospective students, alumni, faculty and staff gathered to commemorate the ninth annual Graphic Design Showcase, held Dec. 3 in the Luhr Building.
A signature event sponsored by the Career Planning & Development Center and Department of Art, Design, and Art History, the Graphic Design Showcase provides undergraduate graphic design students the opportunity to present a portfolio of their work to judges, network with industry professionals, and receive feedback on their portfolios from mentors and experts.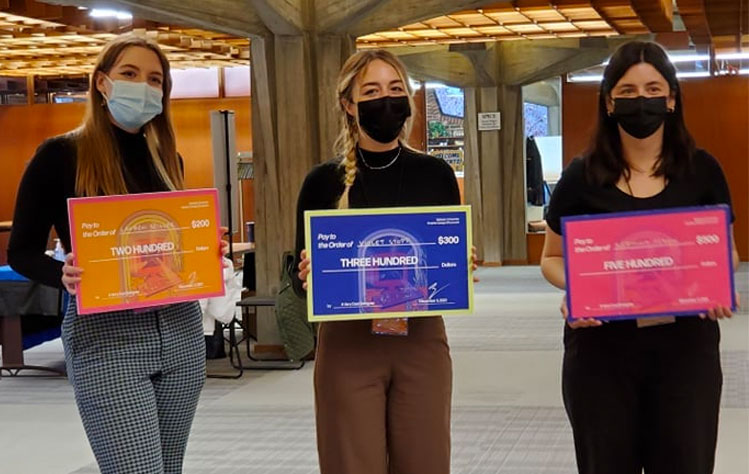 Nermina Ferkic (Showcase winner, right), Violet Stopp and Lauren Seigler were selected as the top three showcase portfolios by judges, Webster Design Alumni Advisor Board members Ashley Webelhuth, Joel Loera and Hannah Detring.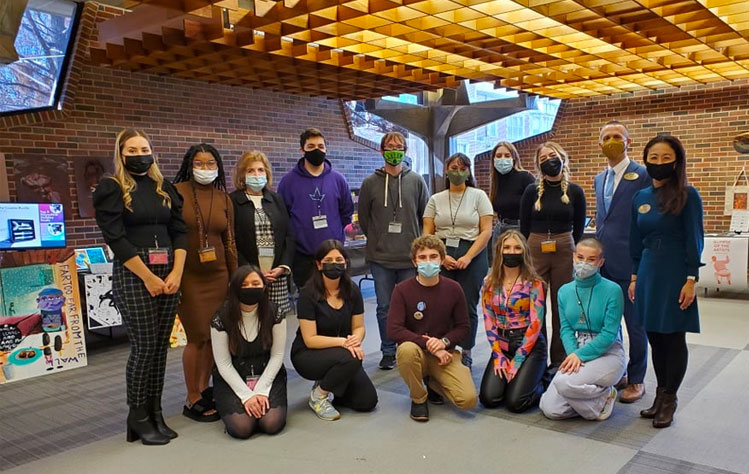 The showcase featured the work of students Drake Buchholz, Zipporah Cunningham, Nermina Ferkic, Sydney Frewen, Austin Girtman, Monica Haines, Alexis Kennedy, Alex Kittner, Lauren Seigler, Violet Stopp, Rosana Usselmann, Maggie Van Emden, and Nolan Wissehr. Click here to view the students' portfolios.