Remembering Linda Holtzman, Professor Emeritus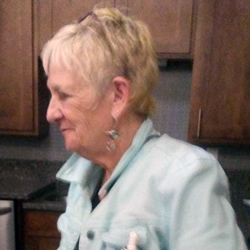 The Webster University community mourns the passing of Linda Holtzman, professor emeritus in the School of Communications, who was passionate about media literacy and diversity in media and served in many roles for the School and organizations around St. Louis.
Professor Holtzman arrived at Webster as an adjunct faculty member in 1987, becoming a full-time member of the faculty in 1996. She retired in 2013 as a professor emeritus.
Holtzman's tireless commitment to race and equity issues and her expertise in media literacy led to her publishing the book, "Media Messages: What Film, Television and Popular Music Teach Us About Race, Class, Gender and Sexual Orientation" in 2000 (updated with a second edition in 2014), which was used for several generations of students taking Cultural Diversity In the Media.
She taught undergraduate and graduate courses, served as department chair from 1997-99, coordinated the Media and Cultural Diversity Program and the Media Research Program, and developed and supervised the Schools internship program from 1989-97. She also served on the Faculty Senate, chaired the Multicultural Studies Committee, was a President's Faculty Fellow in 2011-12, and co-founded the Interdisciplinary Studies Consortium, among many other contributions to the Webster University community.
Her passion extended to many other organizations, as she served as an outside consultant for Parents as Teachers National Center, Jews United For Justice, FOCUS St. Louis, the National Conference for Community and Justice, among others. She received several awards for her work teaching diversity, including the Martin Luther King Award in 1985.
"Besides all of that, Linda was a warm, funny, smart and caring person with a heart the size of a room," said Aaron AuBuchon, associate dean, in a note to School of Communications faculty and staff. "She was everyone's favorite teacher, an outstanding colleague, and a good friend to many of us. The School of Communications wouldn't be the place it is today without the years that Linda Holtzman dedicated to it."
An obituary can be found here. A private family service is scheduled, with a public memorial to be announced at a later date.