Department of Music Presents 'Wet Ink' YouTube Concert April 11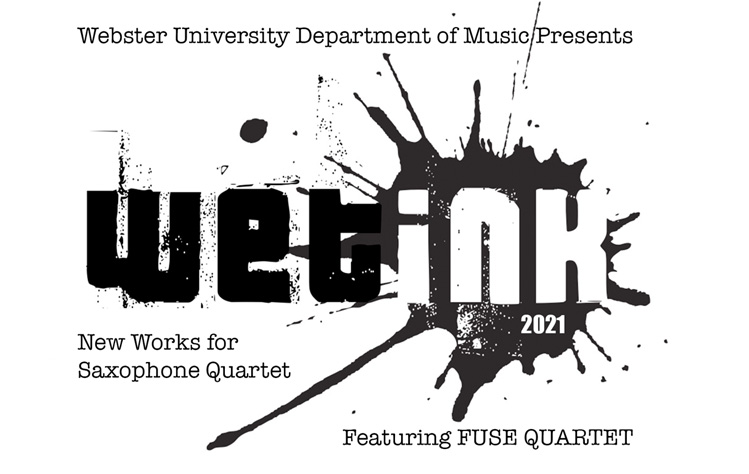 Wet Ink, an innovative student-composer program in the Department of Music, presents a concert on Sunday, April 11, at 4 p.m. on the Department of Music YouTube channel.
The annual collaboration project pairs composition students with an ensemble-in-residence to produce a concert of new works. This year, students are working with Fuse Quartet, a Chicago-based saxophone ensemble.
David Werfelmann, director of the BA in Music program in the Leigh Gerdine College of Fine Arts, heads the annual event. "I am so thrilled with the quality of work our students have brought to their compositions for the Wet Ink project this year," said Werfelmann. "The upcoming concert demonstrates exactly what Wet Ink was designed to accomplish: to give students the opportunity to write meaningful works that demonstrate artistic growth, creative exploration, and a high level of musical achievement. I am excited to share the performance of these compositions at the YouTube premiere as this is perhaps the strongest set of pieces we've heard at a Wet Ink concert!"
The concert goes live on YouTube on Sunday, April 11, at 4 p.m. Access the concert then or view later.