Nursing Department Announces Drake and Broeder Retirements
Two Nursing Department faculty members in the College of Arts & Sciences, Jenny Broeder and Mary Ann Drake, are retiring after long and distinguished Webster University careers. Both represent the best of Webster in teaching, advising, service, and scholarship. For those who wish to send congratulatory messages, email Broeder at jbroeder@webster.edu and Drake at drakema@webster.edu.
More about their accomplishments and their time at Webster:
Jenny Broeder
Broeder, a Webster University faculty member since 1995 has served as the MSN Coordinator (2004-2010), Nursing Department Chair (2010-2013, and 2015), Associate Department Chair (2018-2020), Associate Dean of the College of Arts and Sciences (2013-2015), Interim Dean of the College of Arts and Sciences (2015-2017) and as Director of the Global Leadership Academy (2017-2019).
She represents excellence in advising and teaching. Broeder often teaches the first course in the MSN program and is skilled at welcoming students back to school. The faculty count on her to set expectations for engagement and collaboration in learning. She provides significant feedback on assignments which promotes success in her course and future courses. She is an engaged facilitator of learning. One student noted, "Requiring completion of an assignment for the sake of "checking off a task" does not occur to Professor Broeder. Her mindful approach of developing ideas and strengths in her students is apparent in her expectations and willingness to guide (students) through a learning process until mastery has been obtained."
Also, Broeder mentors new faculty. She readily volunteers to work with new faculty in learning about Webster University, Webster students, and adult learners.
Mary Ann Drake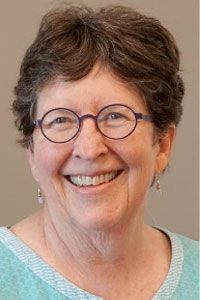 Drake, a Certified Nurse Educator (CNE), has been teaching bachelor and master's nursing students about policy and public health/ community health nursing at Webster University since 1998. She also teaches Keystone Seminar courses related to global health and water each year. She lives and breathes community service and concern for vulnerable populations and has published extensively in this area. A student referred to Drake as a "subject matter expert." Another student noted: "Dr. Drake is incredible. She is an excellent communicator. She truly understands the adult learner and was very clear on her expectations. She has been my favorite instructor so far and made a topic I was dreading into my favorite".
Since 1998, Drake has co-coordinated a monthly evening for Webster University students, staff, and faculty to provide and serve food to the homeless as part of the St. Peter and Paul People to People project. She routinely takes her classes to this service project.
She has also taken nursing students to Guatemala to experience healthcare, population health needs, and daily life of those living there. Drake organized four trips to the U.S./Mexico border in Texas in recent years. After her first exploratory trip, she developed a partnership with Webster faculty members Anne Geraghty-Rathert and Silvia Navia-Bonito, taking nursing, journalism, international languages and cultures, and legal studies students with them to work with a group called ARISE. ARISE works to empower women and children who live in the colonias (communities) along the border. Several graduating nursing students cited these experiences as the most important in their learning.
Drake has a long and distinguished 23-year Webster University career. In addition to the many accomplishments noted above, she has also served as the MSN Coordinator and Nursing Department Chair. She has served on several University committees including the Insurance Committee and the Salary and Fringe Benefit Committee.