Wainz Named Registrar & Sr. Director for Enrollment Management Data & Technology
Laura Wainz has been named Webster's Registrar and Senior Director for Enrollment Management & Technology.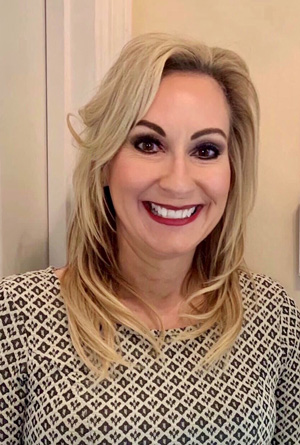 In this role, Wainz will oversee the Office of the Registrar following the retirement of Don Morris, and will continue to oversee the Enrollment Technology Department as it integrates the new CRM for Admissions launched last year. Samantha Simmons, formerly the Manager - CRM System Administrator, has been named the new Director of Enrollment Technology.
"Merging leadership of enrollment technology and the registrar's office will optimize our operations and create better synergy for the handling of data for prospective students who become enrolled students," said Webster University President Julian Schuster. "Laura possesses a deep knowledge of Webster and data processes that will help drive this evolution."
"We are already working on a project that will improve efficiency with that initial hand off for new students and will eliminate staff spending time doing something in one system that was already done in another system," Wainz said. "As the new Registrar, I envision taking the role beyond record keeping and policy enforcement to data analysis and management to support students better and provide improved planning and decision-making tools."
The duties of the registrar in higher education have been evolving. While tracking and protecting student data will always be core responsibilities, current and future trends will require providing insights about students and making student data actionable.
Wainz is approaching her 18th year as a Webster employee, having served many roles while also becoming a "double alum" completing two degrees. She brought prior experience as an analyst in undergraduate admissions when she joined Webster's staff in 2004. As a transfer student at Webster, she completed her bachelor's degree in management at Webster and later attained her MA in Management & Leadership. She is also an adjunct faculty member in the George Herbert Walker School of Business & Technology.