Strategic Communication Degree in Vienna: Smart step toward a bright career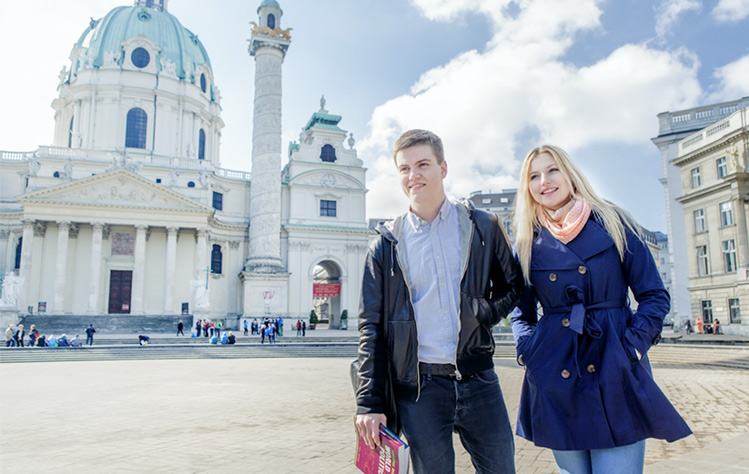 Today's business world has become increasingly global and complex, making it more important than ever to have mechanisms in place for sharing a company's own unique strategic mission. When a company communicates strategically, it is better able to position itself to achieve its goals and to remain competitive. Strategic communication also serves the purpose of communicating internally with employees and of protecting corporate reputations. Experts of this engaging niche can be found working in a variety of communications-related fields, such as public relations, social media, branding, internal communication, corporate communication, and much more.
Due to the consistent demand in the global marketplace for individuals with the expertise to develop and implement the most up-to-date methods for strategic communication, students who choose to take a degree in this field will find themselves having a distinct advantage in the job market.
To understand more about the benefits of taking this particular degree at Webster Vienna Private University, let's take a closer look at the university's program details.
Taking the Strategic Communication BA Equips Learners with Key Skills
Strategic communication professionals are experts at crafting a specific message tailored to a target audience in order to achieve a desired outcome. They are also knowledgeable about the most suitable types of media to leverage in conveying the company's message.
The Bachelor of Arts (BA) in Strategic Communication offered at Webster Vienna Private University is designed to teach students key skills needed to become adept at these tasks, starting with thorough training in strategic writing and message creation. Students pursuing a bachelor's degree in Vienna will gain an understanding of the importance of researching and analyzing the target audience, so that the message can be fashioned to meet the main points and needs of the audience. Additionally, students will become proficient in the most up-to-date social media skills needed in this profession for creating the most effective communications strategies.
A Degree That Prepares Graduates for a Variety of Career Options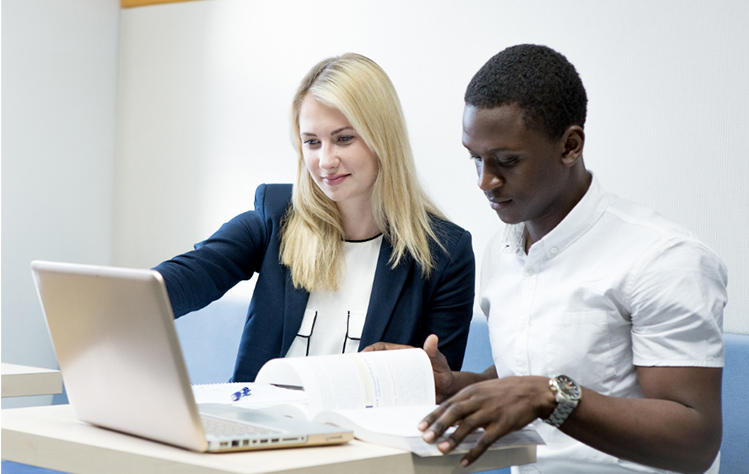 Students who decide to study in Europe to take the Strategic Communication BA program at Webster Vienna Private University will discover an interdisciplinary approach to the subject—providing them with the solid foundation of knowledge needed to create effective communication for any kind of business or organization. The program covers highly relevant topics such as public relations, negotiation, leadership, persuasive communication, problem-solving, corporate, and crisis communication.
By taking an in-depth view on these subjects, and through completing a thesis requirement, graduates will be equipped to assist a variety of businesses with their strategic communications needs. The program is designed to prepare students for leadership positions in public relations, advertising, promotional campaigns, corporate communication, media consultation, digital messaging, social media, and much more.
Key Takeaways of the Program Make Webster Graduates Employable
Employers looking for recent graduates of strategic communication degree programs will expect their young hires to know how to put knowledge into immediate action on the job. They may, as an example, need to apply the most current communications and media technologies to address client problems related to advocacy or reputation management. They may also need to demonstrate an understanding of global connectivity and interactivity through the exploration of corporate, social, and political environments beyond national and cultural borders. Graduates of the Webster Vienna Private University program are ready with these skills from the time that they graduate.
They will also be able to show employers the ability to develop media content for different fields, platforms, and audiences. They will know how to analyze media content, and evaluate media in a historical and global context. Finally, graduates of the study abroad in Vienna program will demonstrate an understanding of the need to think ethically when creating messages—an aspect of critical importance to today's communications departments, operating in a world where stakeholders are increasingly concerned with public sensitivities.
Interested in pursuing our Strategic Communication bachelor's degree?
Contact Webster Vienna Private University for more information on program details.
Strategic Communication Open House April 8
YOU'RE INVITED: Also be sure to check out our Digital Open House on Strategic Communication – an online event taking place April 8, 2021!