Lisa Brown Named Chief Communications Officer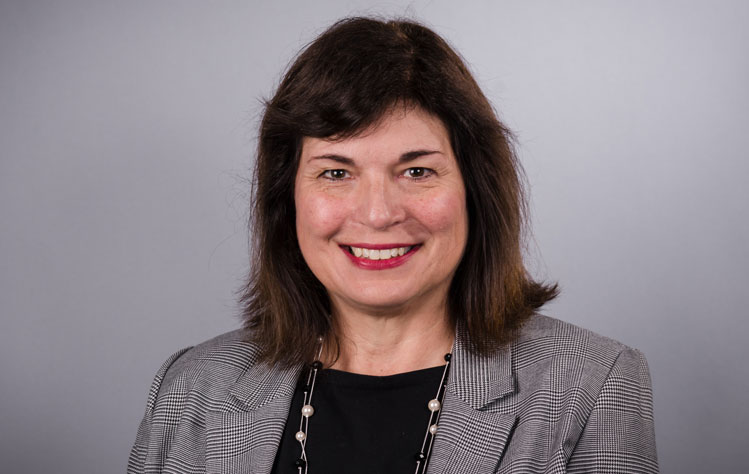 Lisa Brown is Webster University's new Vice President of Global Marketing and Strategic Communications and Chief Communications Officer (CCO). Brown, who has nearly four decades of experience in the communications field, has been the interim CCO since Jan. 1. The title takes effect June 1.
"Webster's success in achieving an increased institutional impact and reputation, including campaigns that achieve enrollment and philanthropy goals, depends upon the talent and focus of our Global Marketing and Communications (GMC) team. As GMC's leader, the CCO functions as a strategic partner to the Chancellor and the President, collaborating with us and our teams to advance Webster's global vision and mission," said Webster University Chancellor Elizabeth (Beth) J. Stroble. "Lisa brings to this role nearly 40 years' experience as a communications and marketing professional, a strong service orientation, executive-level leadership skills, and a talent for strong teamwork that builds confidence and optimism for the future. I admire Lisa's insights about supporting students' and colleagues' success and the resourcefulness she brings to every conversation, ingredients essential to Webster's success as we focus on our future."
Brown was hired by Webster University in 2020, after serving as director of communications for Eden Theological Seminary, located across the street from Webster University. In 2021, Brown was promoted to manager of community engagement.
"It is an honor to be selected to lead the award-winning GMC team and continue to support Webster's overall mission of providing educational opportunities to communities in need," Brown said. "I would like to thank Chancellor Stroble, President Schuster, and all the members of the committee for giving me this opportunity."
Before entering higher education, she co-founded and managed Salty Underground LLC, an international company that provided specialty products to aquarium hobbyists, for 12 years. In that role, she oversaw ecommerce sales, marketing, and the aquaculture faculties.
Prior to that, Brown was a marketing manager for Fleming Pharmaceuticals, was an account supervisor for the marketing and public relations firm Brighton Agency, and worked in the newsrooms for ABC National News in Washington, D.C. and for television affiliates for CBS and NBC in Missouri. She also worked for Sargent & Potratz Advertising and PR, Wehrman & Company Graphic Design.
She has a bachelor's in communications from American University and certifications from Google, Hootsuite, the Midwest Digital Marketing Conference, and the Vermont Story Lab.