Chess Team Finishes Season with Strong Performance at National Championship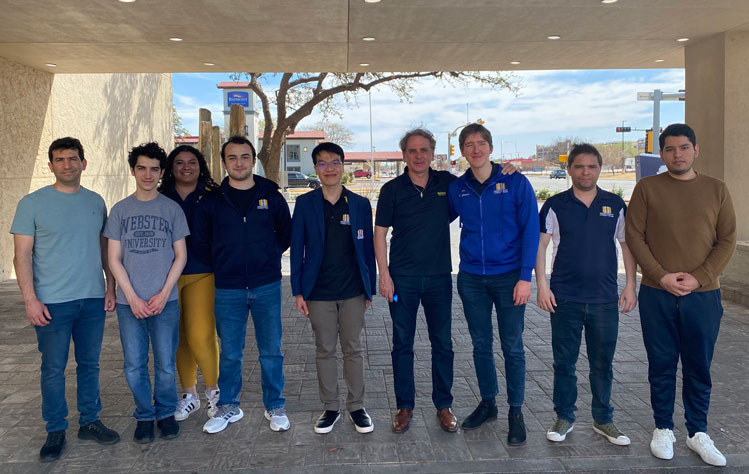 Webster University's Chess Team did not lose a single round during this past weekend's annual President's Cup Collegiate Chess Championship – it won one and tied the other two - but was edged out of an overall win by one-half point due to fewer draws early in the tournament. Webster finished the tournament in second place, continuing its historic pattern of dominating the Final Four of Chess for nearly a decade.
In eight out of the past nine years. Webster has finished in first or second place in the national championship. This year, Saint Louis University took the top spot.
"This success is a testament to the hard work our students have put in together in the last four months," said Webster University Chess Coach Liem Le. "We are proud to hold the best record in the history of the Final Four. It shows once again that Webster University is among the top schools in the country when it comes to chess. Congratulations to our students and all the teams. I would also like to thank President Schuster for taking his time to come to Lubbock to support our team."
"Our team played well during the tournament and matched the first-place winner game-to-game," said Julian Schuster, Webster University's president. "While we did not win this tournament, we are still the number one ranked team on the college circuit with more championships titles than any other chess team in the country. I would like to offer my congratulations to Saint Louis University chess team for winning its first national championship title. Their accomplishment is good for St. Louis and collegiate chess in the United States."
The 2022 President's Cup – also known as The Final Four of Chess – was held April 2-3 on the campus of Texas Tech University in Lubbock, Texas. This was the first in-person President's Cup Tournament in two years, due to the pandemic.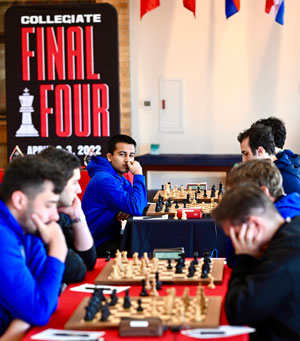 The President's Cup Tournament is played in three rounds among four Universities. This year, Webster faced Texas Tech University, University of Texas Dallas, and Saint Louis University. Each team had four players and up to two alternates, and in each round, each player played a game, scoring one point for a win and one-half point for a draw. The Webster chess team consists of 6 Grand Masters (GM) from 5 different countries: GM Benjamin Gledura (Hungary); GM Lazaro Bruzon and GM Yuniesky Quesada (Cuba); GM Aram Hakobyan ( Armenia); GM Jose Martinez (Peru); and GM John Burke (U.S.).
This success is a testament to the hard work our students have put in together in the last four months."
Overall, Webster won six and drew two of its 12 games, one more win than the first-place winner Saint Louis University; however, SLU had three more draws early in the tournament, earning it one-half point more than Webster University.
In the past nine years, Webster University has earned a first-place finish in the President's cup five times and a second-place finish three times. Webster also has finished in first place in eight of the past 10 Pan Am tournaments, which determines the teams that play in the President's Cup.
Webster's dominance of the collegiate chess circuit continued through this year. In 2021-2022, the chess team won more titles than any other participating school at the 2021 U.S. Collegiate Rapid and Blitz Individual Championship this past fall.
To learn more about Webster's chess program, visit webster.edu/chess.