It's Official: Webster University Launches a Minor in Chess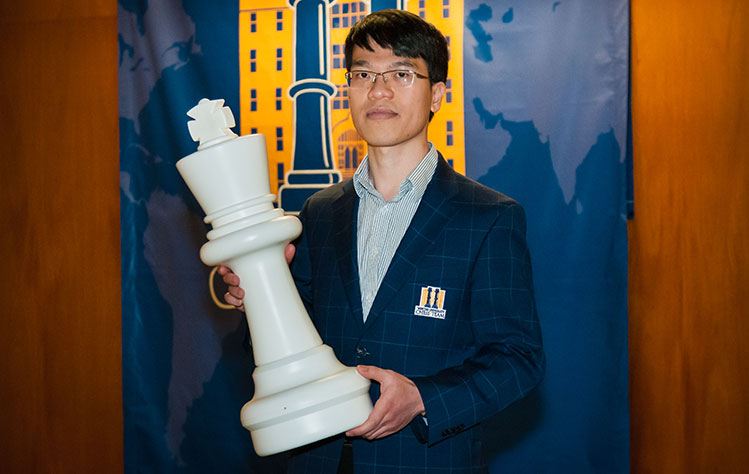 Webster University, a national leader in collegiate chess competitions and higher education, now offers a Chess in Education Minor Degree within the School of Education. Focused on developing chess educators academically and professionally, the new degree program aims to bridge the access gap between K-12 chess education and professional pursuits.
Webster University is one of only a few institutions of higher education in the world to offer an academic degree program in chess.
"Chess as a unique didactic tool that stimulates the mind, requires the use of logic and predictive abilities, and helps students to perform better under pressure," said Webster University President and avid chess player Julian Z. Schuster. "Chess is more than a game it is an investment aimed in improving educational experiences of our students, and as the home of the highest-ranked collegiate chess team in the United States, it only makes sense that we would be the first to offer an academic program built around chess."
The 18-credit minor degree is now a registered program, and courses are internationally available online. Core courses will offer content according to each student's interest and background through various disciplines such as education, history, business, psychology, and technology. The Chess in Education minor degree will focus on the historical socio-cultural, psychological, technological, and strategical significance of the 1,500-year-old game while improving students' chess abilities. When completed, students will have an understanding of chess through a global perspective, its role as an educational tool, and the game's theoretical framework.
"Students who embark on this academic path will learn to teach chess as a sport and an academic discipline," said Liem Le, Webster University SPICE chess team coach, grandmaster, and ranked 20th in the world. "These future chess educators will be able to advocate for progress in areas such as sustainable scholastic programming, women's chess, and best practices."
Current Webster University doctoral student Jonathon Singler has been integrally involved and leading the way to advance the Chess Minor Degree. Originally from Spain, Singler learned chess in high school in Texas. He longed for a chess education for credit, similar to music or other theory and performance-based degrees, but the opportunity did not exist. As his undergraduate senior project at Alaska Pacific University, Singler actually designed a 16-week, introductory chess course.
Now an education doctoral student at Webster, Singler has focused on bringing the concept of chess content courses to a reality degree program. Singler credits former Webster University Chess Coach Susan Polgar with articulating a vision to establish a minor in chess. Singler worked with Dr. Basiyr Rodney, chair of the Department of Teacher Education, as his mentor at Webster University, as well as other key Webster faculty who provided insights for developing the new chess minor degree. He is also busy writing a book about chess education called "Once-A-Pawn A Knight."
To learn more about chess and the SPICE team at Webster University, visit the SPICE webpage.