Webster University Chess Team Wins Two National Collegiate Titles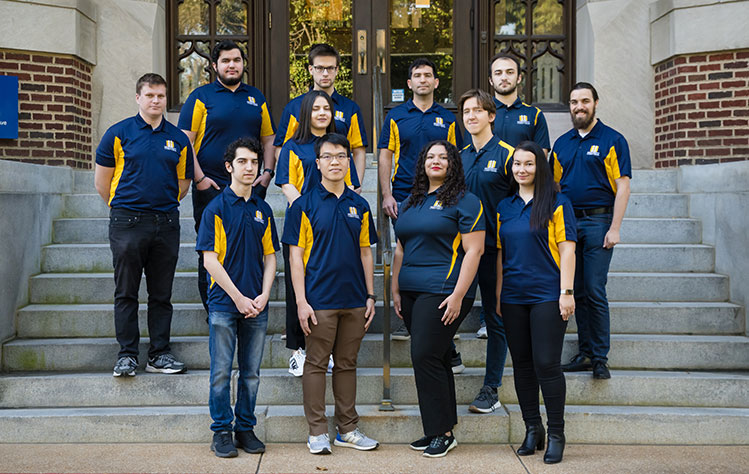 Webster University's chess team, a national leader in collegiate chess competition and higher education, won two national collegiate titles in rapid chess this weekend. The team took home the top prizes in the U.S. Collegiate Rapid Championship and the U.S. Collegiate Team Rapid Championship.
Read about the final individual and team standings.
"The rapid championship is a nail-biting fight to the end," said Coach Liem Le, who is director of SPICE, head coach of the Webster team, and is ranked 20th best chess player in the world. "I am very proud of my students who came through to become the U.S. Collegiate Rapid Champion and U.S. Collegiate Team Rapid Champion once again. I look forward to leading the team to win more titles in the U.S. Collegiate Blitz Championship next weekend."
The rapid championship was organized as a nine-round Swiss system, open to students at any U.S. post-secondary school. Under that system, the player with the highest score after nine rounds wins the individual championship, while the top four individual scores from a school count toward the team rankings. Before the last round, Webster was placed third on both the individual standings and the team standings. However, Webster's top five players all won their crucial last matches.
Webster's highest-rated student, GM Benjamin Gledura from Hungary, finished at the top of the group with 7 wins, 1 draw, 1 loss. Three other Webster GMs, including Yuniesky Quesada, Gergely Kantor and John Burke joined Gledura to form the winning team for Webster, edging out Mizzou by the smallest possible margin, which is half a game point.
Webster's two new female students, Anna Sargsyan from Armenia, and Annamaria Marjanovic from Hungary, both played excellently, as well, and only missed out on the U.S. Women Collegiate Rapid Champion by half a point. All the team members competed virtually from the SPICE office.
Read the official rules for the fair play section on page 4 (Zoom call monitoring, broadcast delay).
The official championships announcement can be found at chess.com.
Webster University has long been a national collegiate leader in chess. Just recently, the University became the first in the nation to offer a Chess in Education Minor Degree. Focused on developing chess educators academically and professionally, the new degree program aims to bridge the access gap between K-12 chess education and professional pursuits.
Learn more about chess and the SPICE team at Webster University.