Faculty and Staff Recognition Breakfast Held, Thanks Given
The annual post-commencement Faculty and Staff Recognition Breakfast was held virtually last Friday, an opportunity for community members to pause after a busy commencement weekend and salute outstanding faculty and staff for the year's accomplishments and for career service milestones.
This year's "Staff Members of the Year" include:
• Elizabeth "Liza" Dister — Assistant Director of Faculty Development Center at the Webster Groves Campus
• Charles Charlestin — Director of the Fort Jackson, South Carolina extended campus
• Konstantina "Dina" Skias — Director of Student Affairs, Odyssey in Athens Study Abroad, Community Service Learning Coordinator at the Athens, Greece Campus
These awards recognize top staff members who have truly gone the extra mile in their positions to make significant contributions to the University and its mission and values. They will all receive $1,000 performance awards. Nominators submitted compelling one-page descriptions of their choice staff member.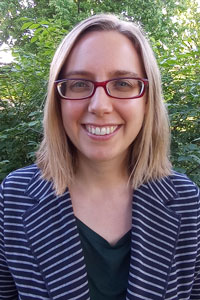 "Liza Dister has done so much to support faculty and thereby students, said one of Dister's nominators. "She was often available in the first months of the pandemic in open office hours, helping faculty to rethink and rework their courses and their approaches to teaching in order to serve students in ways that were inclusive and that promoted learning." She reworked Faculty Development Center activities to be more inclusive including sessions led by faculty from Tashkent, Accra, Vienna, Leiden, and Athens globally as well as from South Carolina domestically.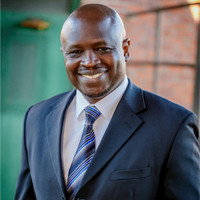 Director Charles Charlestin was tasked to get Ft. Jackson back on track. He took on the task of being responsible for not only his campus, but the point of contact for procedural changes and restructuring for nine other campuses. He had to re-staff three campuses in less than six months and onboard two in two different cities. One of his nominators said, "Mr. Charlestin has been an exemplary asset to Webster in so many ways. Amongst those ways is his ability to keep momentum to pursue new avenues to bring students into the Webster fold, seek creative ways to approach systems Webster already has in place and stretching himself thin to make sure his ancillary campuses receive what they need in terms of support, budget and assistance with students."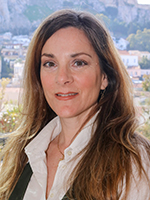 Konstantina "Dina" Skias' has been proactive about improving Student Affairs and The Odyssey Student Abroad Program in Webster Athens. One of her nominators said, "She is an intelligent, creative and dedicated person who shows her professionalism. Her vision, as well as her ability to quickly and critically reflect on complex issues, her rational, educational curiosity and initiative are outstanding. Her open-minded approach to the analysis of new and original methods or strategies is notable. She truly embodies our mission to put the students first. She always provides excellent support to the students and successfully helping build long-term relationships with and among them."
More than 400 people participated in the virtual event, which was hosted and organized by the Offices of the Chancellor, the President, Human Resources and Special Events.
Others Honored
Also honored at the breakfast were faculty and staff reaching service milestones from five years to 45 years of service.
Professors Stuart Hill, Kristen Anderson Morton, Mary Baken and Malcolm Glover were recognized as the recipients of this year's William T. Kemper Awards for Excellence in Teaching.
New retirees included the following faculty and staff. Faculty Emeritus status was awarded to Andrea Rothbart, Dorothy Englis, Keith Welsh, Christopher Parr and Joseph Stimpfl and Faculty Emeritus in Memoriam to Bill Barrett. University Associate status was awarded to administrator and staff retirees Carolyn Corley, Cecelia Casey, David Ramey, Gayle Faucett, Margaret Reed and Terri Lucas.
The university also remembered in memoriam those lost this year which included SL Gabriel Mary Hoare, Sisters of Loretto; Bill Barrett School of Communications professor; Linda Holtzman, School of Communications professor emeritus; Nancy Fennelly Pavanello, Webster Geneva Career Services; Carol Williams, retired professor, School of Education; and Steven Woolf, Repertory Theatre of St. Louis.