In the News: Brown, Woody Cooper, Smith, Belo, Stewart, MacNeill, Johnson Cano, Chyu
Recent news media coverage featuring Webster University community members includes:
Webster Alumna Appointed to National Weather Service Role
Webster University alumna Vankita Brown was mentioned in an article in Homeland Security Today for being appointed as senior advisor for equity in the National Oceanic and Atmospheric Administration Office of the Under Secretary on a detail from the National Weather Service (NWS). She will oversee all diversity, equity and inclusion initiatives in that office. Read the article here.
Woody Cooper on Preparing Homes for Seniors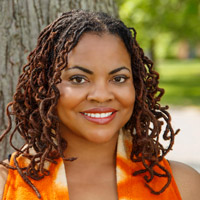 School of Education Adjunct Professor Jameca Woody Cooper was quoted by The Washington Post about steps that need to be taken to prepare a a new home for seniors. Cooper, who also is a practicing counselor in the St. Louis region, said that it's important that the home be set up to allow seniors to interact with others. The home should have internet connections, camera doorbells, smart speakers, and other devices that keep the occupants connected to the world. The full article can be read here.
MacNeill on the Income Gap
College of Arts & Science Political Economy Professor Allan MacNeill was quoted by WalletHub about why the income gap has become wider in recent years, especially for people in Black and Latino communities. He discussed several factors, including starting income levels, availability of jobs, and unemployment rates for people of color. The full interview can be read here.
Smith on Media Literacy in Several Outlets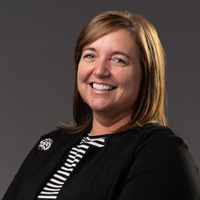 On Tuesday, Jan. 25, Julie Smith testified before the Missouri Legislature about the need to teach students in the K-12 system media literacy skills that will help them better protect themselves and navigate the chaotic social media landscape. The St. Louis Call newspaper ran a story on Jan. 27 that said State Representative Jim Murphy introduced legislation that would mandate such courses, and the article stated that Smith was the "catalyst" for the bill. The full article can be read here.
KMOX Radio in St. Louis interviewed Smith on Friday, Jan. 28, to discuss why media literacy should be taught in schools, and about the proposed bill that was modeled on the testimony she gave to the Missouri State Legislature. The full interview with Smith can be found online here.
Smith was also interviewed on Newsy, an all-digital news outlet that is available on most streaming platforms. In her appearance, she discussed News Literacy Week and why it is important for people to consider the context of how stories are formulated before jumping to conclusions.
Belo Co-authored Editorial on Russia-Ukreaine Standoff
Assistant Professor of International Relations Dani Belo co-authored an editorial that analyzed the tense standoff between Russia, Ukraine and NATO and what the West could do to resolve the issue. The full editorial can be read here.
Steenz Stewart Profiled in TheSTL Magazine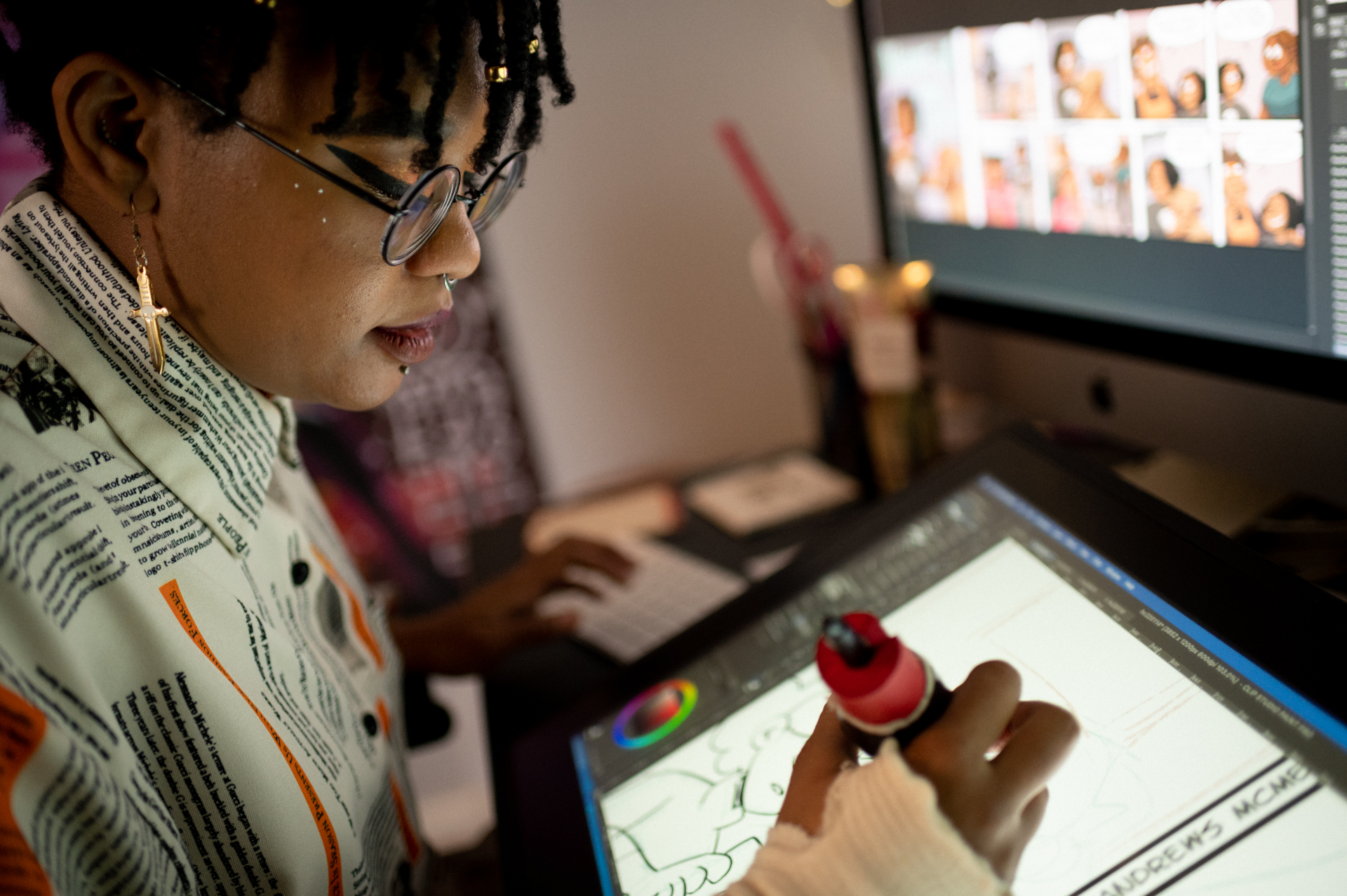 School of Communications Adjunct Professor Christina "Steenz" Stewart was profiled in TheSTL magazine about being one of the few Black artists with a nationally syndicated comic strip. Read the profile here.
In 2020, Stewart was selected to take over the writing and drawing of the daily strip "Heart of the City" from creator Mark Tatulli.
Department of Music Alum Debuts at Houston Grand Opera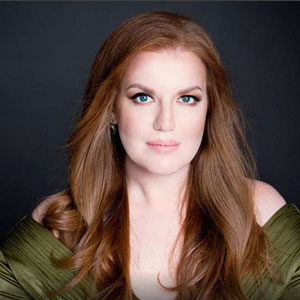 Department of Music alumna Jennifer Johnson Cano (BM '06) was recently feature in an article from the Houston Chronicle about making her debut with the Houston Grand Opera on Jan. 14 with the Houston Grand Opera in the role of Mother Marie in the company's latest season production, Francis Poulenc's "Dialogues of the Carmelites."
The article discusses her education at Webster University and becoming interested in opera when working a summer job with Opera Theatre of St. Louis on the Webster campus.
Community Music School Student Standout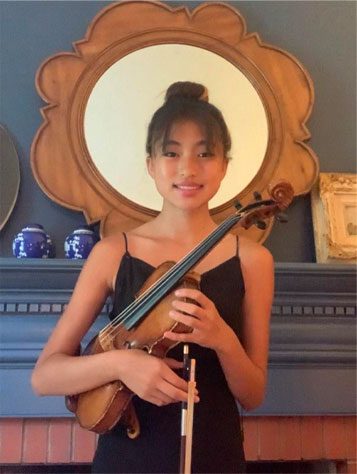 Webster University Community Music School student Micaela Chyu was featured as a "student standout" in Town and Style Magazine. The gifted violinist answered several questions about the violin, music and what she likes to do on her free time. Read the profile here.
In September, Chyu was the winner of the inaugural CMS Preparatory Program Scholarship Competition sponsored by Classic 107.3 Radio.