In the News: Student Achievements, Ghana, Chess, 'Dexter'
Recent news media coverage featuring Webster University community members includes:
Stroble, Flewellen, Rosenblum Interviewed for HEC Feature Story on International Relations Student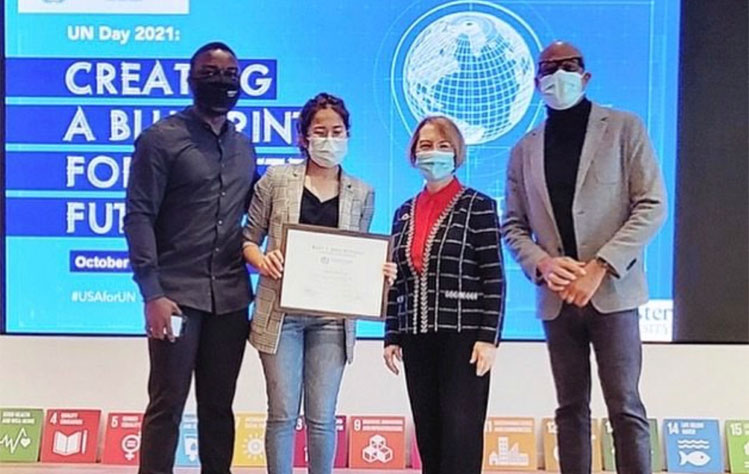 The Higher Education Channel (HEC) ran a story on Jan. 2 featuring Webster University student Fahima Band Ali, who in the past year has raised awareness and funds to help immigrants from Afghanistan. The International Relations student is an immigrant from Afghanistan and shared details of her story with HEC. In October 2021, Band Ali was recognized as a Mary T. Hall Honoree, Emerging Changemaker at the Webster-sponsored United Nations Day in St. Louis, celebrating the 76th anniversary of the United Nations.
For the HEC story, reporters also interviewed Chancellor Elizabeth (Beth) J. Stroble, Chief Diversity Officer Vincent C. Flewellen and Professor Warren Rosenblum.
"We talk about transformative learning that helps people be individually excellent and global citizens...she [Band Ali] lives that," said Stroble. "So her willingness to not only share her story but to fuel our desire to help others makes this story of Afghanistan not this far-removed story about people halfway around the world, but it makes it, through her, people that we know and that we care about."
The full interview, Student Changemaker, can be viewed online at HEC's website.
Fahima Band Ali's Interview Among 'The Best Of 2021' by KMOX
Band Ali was also interviewed by St. Louis' KMOX Radio in September, with the interview re-airing on Dec. 30 and Dec. 31 as part of its "Best of 2021" series that highlighted the best interviews conducted by the station during the year. In the interview, Band Ali spoke about her life in Afghanistan and in St. Louis, what it is like to be a college student, and her recent efforts to raise money for Afghanistan immigrants who recently arrived in the region. Listen to the interview here.
Ghana's Ankomah-Graham Interviewed by CNN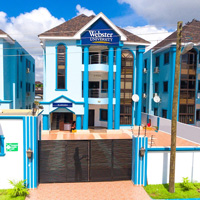 Ghana adjunct lecturer Kobby Ankomah-Graham was interviewed by CNN about efforts in Ghana to change the way that men and women discuss sexuality. Ankomah-Graham teaches social theory, leadership development, digital media and a cornerstone seminar at Webster's campus in Accra, and is currently working on a Ph.D. in sociology.
"I definitely identify as a feminist so boys can see this as possible," said Ankomah-Graham. "I try to explain to them that we have such a long way to go, that they should be thinking about the fact that they are going to compete with women in the working world. They need to be ready for that in ways their fathers weren't."
The full CNN story can be found here: She wants women to have good sex. So she started a website where they can talk about it (safely).
Webster Alumna Katy Sullivan Featured in Showbiz Cheatsheet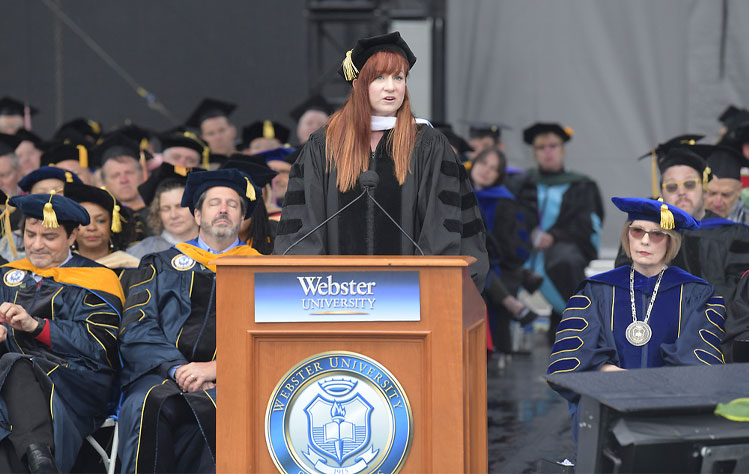 The Showbiz Cheatsheet ran an article that said Webster University alumna and Paralympian Katy Sullivan was cast in a recurring role in the "Dexter" television show reboot on Showtime. Sullivan completed a BFA in 2002 with Departmental Honors from the Sargent Conservatory of Theatre Arts. She is an award-winning television and stage actress, producer, and writer, as well as a four-time U.S. champion Paralympic runner in the 100 meters.
As a creative artist, Sullivan co-created SulliFlinn Productions with fellow Webster alumna Becca Flinn-White. She received the Young Alumni Award from Webster in 2011. In 2019, she was named Webster University's Commencement Speaker, where she was awarded an honorary Doctorate.
The full story can be found here: This 'Dexter: New Blood' Cast Member Is a US Paralympic Champion. Learn more about Sullivan at katysullivan.net.
Chess Team Success Featured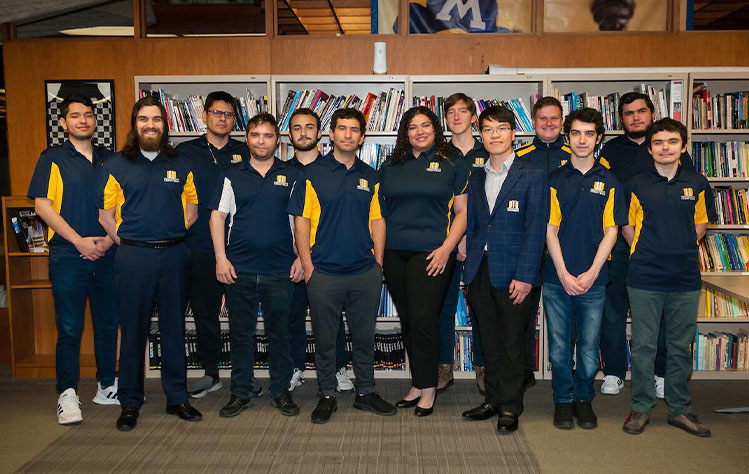 The Webster University Chess Team was featured in a story in the LaCrosse Tribune. Chancellor Beth Stroble and Chess Coach Liem Le were quoted in the story. "Many people wonder how the Webster chess team can maintain our No. 1 ranking every year since inception and how our students won more titles than all other chess programs in the country combined," Le said. "The secret is teamwork and training. Our team members train together, travel together, dine together and win together."
Read the full story at Webster University rules college chess.