In the News: Schuster, Lewis, Palmer, LaFlore, Cooper and Magnus
President Schuster on Health Programs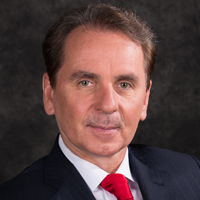 The St. Louis Post-Dispatch ran a front-page story on May 8, 2022, that looked at what Webster University and other institutions are doing to address the severe need for more healthcare workers in the St. Louis region. The story quoted President Julian Z. Schuster and featured a photo of Nurse Anesthesia Assistant Professor Nicholas Curdt with several Webster students in Browning Hall.
Alumna Jenifer Lewis and Her New Book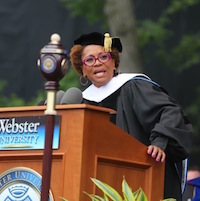 Webster Alumna and accomplished actor Jenifer Lewis was interviewed by CBS Morning News reporter Jericka Duncan about her lifelong struggle with mental health and her new book. In the interview, footage from Lewis' 2015 appearance as Webster University's Commencement speaker is shown, and her association with Webster is mentioned.
Julie Palmer on Staffing Shortages
An earlier interview with George Herbert Walker School of Business & Technology Professor Julie "JP" Palmer was aired by KSDK during the Sunday morning May 8, 2022 news coverage. The story was about the severe staffing shortages faced in the restaurant and hotel businesses. The original interview, which ran a week ago, can be found online.
Shirley LaFlore Fundraiser
KSDK ran a story on May 8, 2022, about an upcoming fund-raiser to support a Webster University scholarship in the name of long-time Adjunct Professor Shirley LaFlore. The connection to Webster is mentioned in the story.
Woody Cooper on Depression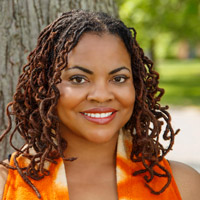 Adjunct Professor Jameca Woody Cooper was quoted by several newspapers on May 8 about "high functioning depression" and what the term means. The story was focused on the recent story of a former Miss America who committed suicide. The story ran in several publications on May 7 and May 8. Here is one version: Family of former Miss USA Cheslie Kryst raises awareness of high-functioning depression after tragic death: Wh - New York Times Post (nytimespost.com).
Magnus Profiled in Legal Journal
Adjunct Professor Sonette Magnus was profiled in Missouri Lawyers, a legal publication in the state. The story focused on the many barriers Magnus has broken to become the first (and only) Black female partner in the St. Louis office of Thompson Coburn.