Malone Named Global Chief Information Officer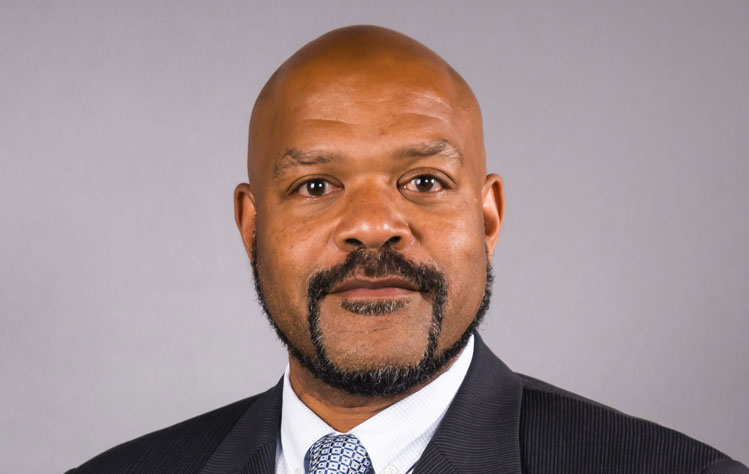 Greg Malone was named the Global Chief Information Officer for the University, it was announced today, dropping the "interim" title that he has held since June 2021.
"Information technology serves as the backbone of our global infrastructure, and Greg has repeatedly proven that he is the person who should be in charge," said President Julian Z. Schuster. "He has tackled major projects such as implementing Office 365, boosting our online teaching capabilities during a worldwide pandemic, increasing our information security posture with two-factor authentication, and restructuring our internal connections platform to make it easier for faculty, staff and students to find the information they need. I look forward to working with him as we continue to move Webster into the future."
Malone was hired by Webster as a technical project manager in 2015. He was named director of information technology in 2018. In 2020, Malone was the recipient of a "Gorlok Greats" award, which recognizes staff members whose achievements, whether an individual act or sustained effort of exemplary service, relate to Webster University strategies and support the University's values and mission. He was named interim Chief Information Officer in June 2021, replacing Margie Muthukumaru who retired.
"Since moving to St. Louis in 2015, Webster University has become my home," Malone said. "As an alumnus of Webster University, I am honored to receive this appointment to serve in this capacity. I look forward to working with our global community to deliver an exceptional educational experience for all our students."
Before coming to Webster, Malone worked at CompuCom as a senior technology consultant, and before that at the General Electric Company and National City Bank as a technology operations and project manager. He has a bachelor's in computer science from Case Western Reserve University, a master's in management and leadership from Webster, and is a PhD candidate in the leadership program at the University of Southern Maine.