News Around Webster: Carter, Curtis, Erb, Goedereis, Kwon, Stiles
Recent professional news and activities for Webster University faculty members and alumni include:
Carter ISSMA Choir Adjudicator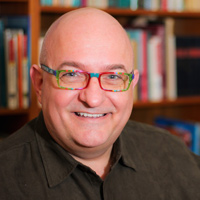 Professor Jeffrey Carter served as adjudicator for the Indiana State School Music Association's (ISSMA) final evaluative jazz choir and show choir events of the Spring 2022 competition season. ISSMA provides educationally evaluated music performance opportunities for students and teachers of school music ensembles from member schools in Indiana, to assist in the development of performance oriented assessment of standards for music education, to promote the inclusion of music ensembles as part of each school's core curriculum, and to offer educational support to fulfill this mission. For each state-level adjudication, ISSMA impanels a group of judges from around the country.
Carter, who leads Webster's unique Bachelor of Music degree in Music Direction for Music Theatre, was previously director of Ball State University Singers for eight years. The group is considered this country's first collegiate show choir.
Curtis on Cybersecurity as Keynote, Panelist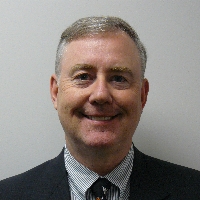 Assistant Professor James Curtis served as a senior leader panelist at the inaugural Innovation Series: Digital Transformation event sponsored by Accenture, Uncomn, and Greater St. Louis Innovation organizations in March, speaking about the future of cybersecurity, IT programs, and academia-government-industry integration.
Additional March speaking events for Curtis included a role as a key presenter at the annual Institute of Internal Auditors/Association of Fraud Examiners, presenting "Evolving Social Engineering Techniques: How the Bad Guys are Stealing our Stuff," and as speaker for the Saint Louis Rotary Club at the Missouri Athletic Club presenting "The Triad of Disruption: How Our Enemies Will Defeat Us." The response to Curtis' Rotary presentation was immediate, with four business and former government leaders asking him to present to other organizations.
Erb Poetry in 'The Pinch'
Webster University Library staffer and alumna Katie Erbs '17 was recognized for her poetry. Her poem "After-School Haibun with Britney Spears" was recently published in Issue 42.1 of literary journal, The Pinch. In April, Erbs was also a featured reader at the issue party of the journal in Memphis, Tennessee.
Goedereis Elected to CUR Leadership Position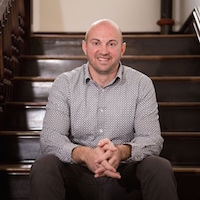 Associate Professor Eric Goedereis was recently elected as a Councilor in the Psychology Division of the Council on Undergraduate Research (CUR). Goedereis was elected based on his previous work in supporting and promoting high-quality mentored undergraduate research, scholarship, and creative activity.
CUR Councilors work to drive CUR's mission and vision and advocate for issues involving undergraduate research at the national-level. Councilors are directly involved in shaping the future of undergraduate research within their respective divisions and are empowered to use their knowledge and experience to help advance undergraduate research in ways that improve students' lives and makes a difference in the community as a whole.
"I look forward to serving in this role and am excited about how this leadership position within CUR will give Webster University a voice at the national level, especially as we work toward improving and institutionalizing our commitment to high-impact practices at the university," said Goedereis. His term will begin July 1, 2022, and end June 30, 2025.
Kwon Authors Top-Cited Article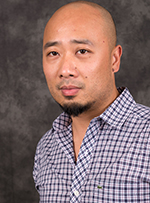 Jong Bum Kwon's article "Paradoxes of White Moral Experience: Opaque Selves, Racial Suspicion, and the Ethics of Whiteness," published in the American Ethnologist, a flagship journal of the American Anthropological Association, was recognized as top cited article for 2020-2021.
Stiles on Psychological Trauma
An article titled "9/11 Revisited: Psychological Trauma, Personal Reflections, and Meaning-Making" by Professor Debbie Stiles has been published in The Peace Psychologist, Winter 2021|2022, Volume 31, Issue 1, pages 23 – 26. Stiles is a professor of Applied Educational Psychology and School Psychology in the School of Education and a Human Rights Fellow at Webster University.