St. Louis Film Festival Includes the Work of Webster Professor and Alumna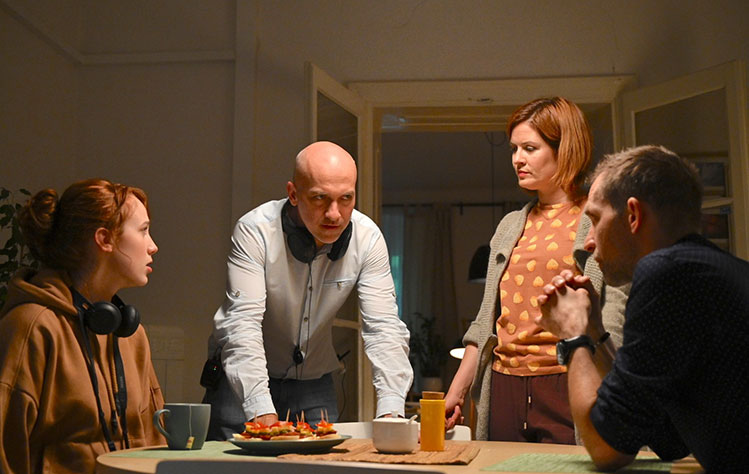 Webster University Professor Juraj Bohus gives direction to actors on the set of the feature film, "Stand Up." The woman on the right is Webster alumna Caitlin Witty. Photo courtesy of Silverart Productions.
When the 31st annual Whitaker St. Louis International Film Festival (SLIFF) opens Thursday, it will offer 126 films, ranging from short stories to feature-length documentaries from around the world. One of the first films to be screened during the festival features the work of two people with Webster University connections.
School of Communications Associate Professor Juraj Bohus and Webster alumna Caitlin Witty, who graduated from the Sargent Conservatory of Theatre Arts in 2019, collaborated on the bilingual feature film "Stand Up," which was filmed in Slovakia.
"Back in 2015, I came up with a story inspired by the standup comedy scene in Slovakia," Bohus said. "As I worked on this over the years, I was fortunate to find amazing talent for this project right here on the Webster Groves campus. Caitlin Witty was a senior in the Leigh Gerdine College of Fine Arts and was exactly the person I needed as a leading actor to feature in the film."
Witty plays an American college dropout wreaking havoc in the life of her Slovakian uncle, who is in the middle of a mid-life crisis.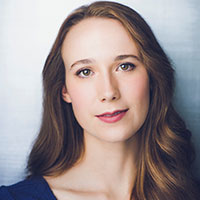 "Working on 'Stand Up' was unlike any experience I've ever had," Witty said. "To be in a creative workplace where I didn't speak the language made everything incredibly intentional: communication, kindness etc. The collaboration of cultures and languages was a beautiful thing to be part of.
"I am entirely grateful for my education at Webster's Conservatory of Fine Arts. It allowed me not only to have this opportunity, but also the skills to navigate going to a country far away from anything I know, alone, to work on a feature film. I'd love to thank my teachers for the technical and 'life' skills they so generously and clearly taught throughout my four years."
"Stand Up" will be screened at 7:45 p.m. on Saturday, Nov. 5 at the Galleria 6 Cinemas in Richmond Heights, Missouri.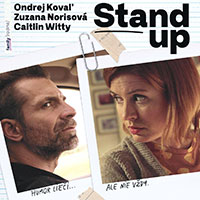 According to the SLIFF website, "Stand Up" is "an ultimately sweet, satisfying, and endearing story about personal choices, treating others with respect, finding out who you really are and what really matters in this life."
Bohus, who was both the writer and director of the movie, teamed up with Slovakian film production company Silverart. The project was supported by the Slovak Audiovisual Fund.
Bohus also received assistance from the School of Communications as the project become part of his professional development activities, which allow him to bring modern experience into Webster's classrooms and enhance his teaching abilities.
The movie was filmed in 2019 and it was theatrically released in Slovakia earlier this year. The film has also been selected and screened at the Antakya International Film Festival in Turkey. Its screening at SLIFF will be its first showing on a commercial screen in the United States.
To learn more about the upcoming screening and to purchase tickets, visit the Cinema St. Louis website.