Davis Named Conductor of Florida All-State Orchestra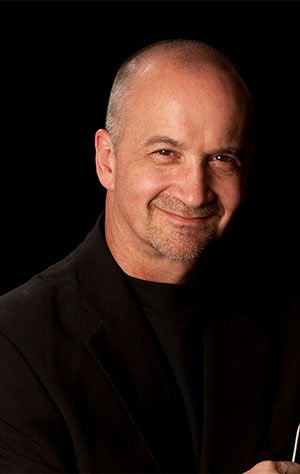 Paul G. Davis has been appointed to the panel of conductors for the 2023 Florida All-State Orchestra on January 14, 2023. Davis is the director of Instrumental Studies in the Leigh Gerdine College of Fine Arts at Webster University.
The Florida Music Education Association (FMEA) Professional Development Conference is an annual event held in Tampa, Florida. In addition to approximately 250 clinic sessions and concerts, the conference hosts 23 all-state ensembles, bringing together the finest middle and high school student musicians throughout the state. Two days of intensive rehearsal sessions culminate with a gala performance from all-state groups that include Orchestra, Band, Choir, and Jazz on the final Saturday of the convention. Davis will conduct the Middle School Orchestra.
"It's always an exciting honor to conduct the young musicians of an all-state group," Davis said. "For the students, it is an opportunity to play side by side with the best musicians in their state. They are exposed to a higher level of repertoire, and they are able to experience a higher level of performance. It is a highlight of their young musical experiences, and it is always inspiring both for the student musicians and their conductors."
Davis has conducted all-region groups in Washington, South Carolina, North Carolina, Alabama, Georgia and Florida, as well as an all-state band in Georgia. He is the first Webster University faculty member to conduct an all-state orchestra.
The mission of FMEA is to promote quality, comprehensive music education in all Florida schools. The FMEA Professional Development Conference is one of the largest music education professional development events in the United States.