Hunt Gallery Named Finalist for St. Louis Magazine A-List Awards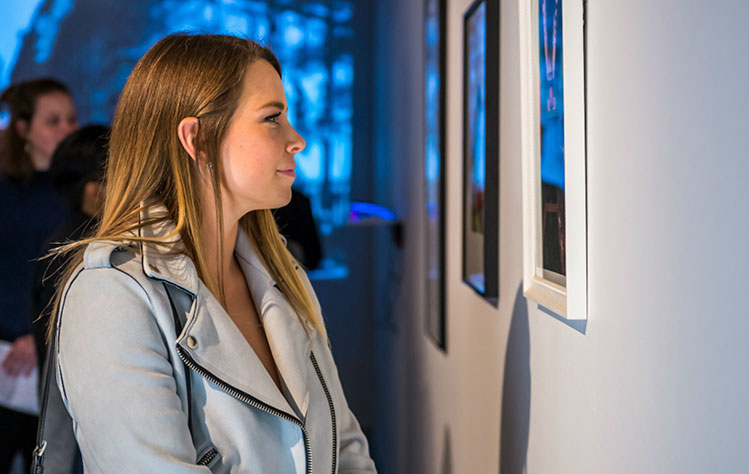 Voting has now opened for "St. Louis Magazine's" 2023 A-List Awards and a familiar choice can be found within the Arts and Entertainment section — Webster's Cecille R. Hunt Gallery has been named amongst the top five finalists for Best Art Gallery in St. Louis.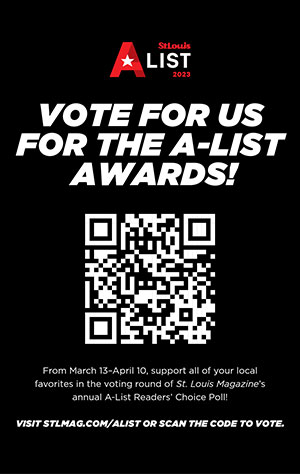 The A-List Awards are "St. Louis Magazine's" annual roundup of the city's best and brightest attributes — from theatre venues and dining options to TV and radio personalities and more — as chosen by the people. Earlier this year, more than 30,000 St. Louisans cast their votes across a wide spectrum of choices. The results were then narrowed down to the top five vote-earners in each category. The winner and two runners-up will be featured in the July issue of St. Louis Magazine.
"This is a nice recognition for the Cecille R. Hunt Gallery, and we are thankful to those who have nominated us," said Professor of Art History and Criticism and Hunt Gallery Director Jeffrey Hughes. "We hope that the entire Webster community and the broader community will go to the magazine's website and vote for the Hunt Gallery for Best Art Gallery. It's a very simple process."
In fact, that simple process takes less than two minutes. Interested supporters can visit the A-List Awards online and cast their vote — once daily — now through April 10th.
About The Hunt Gallery
Webster University's Cecille R. Hunt Gallery, located in the Visual Arts Studios at 8342 Big Bend Blvd., is a professionally curated, non-commercial alternative venue for contemporary art. The gallery presents four exhibitions of regionally, nationally, and internationally renowned artists and artists' groups per year. The Hunt Gallery is an integral part of the educational mission of the Department of Art, Design, and Art History within the Leigh Gerdine College of Fine Arts and is an important and visible aspect of its community outreach.