Schuster Participates in Central Asia as the Next Higher Education Hub Conference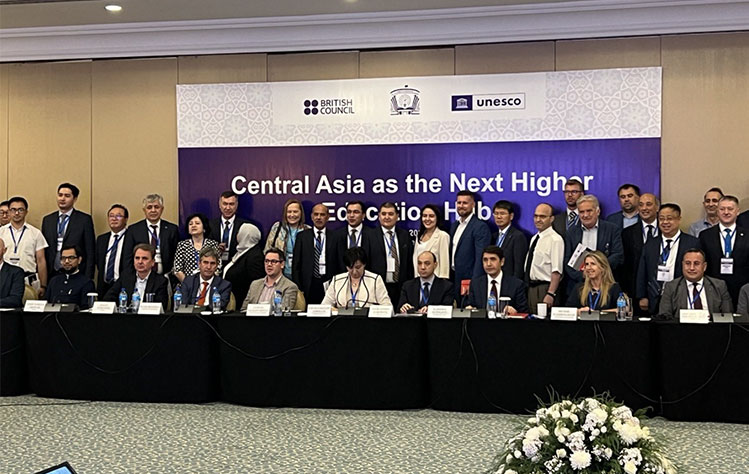 Julian Z. Schuster, President of Webster University, recently participated in the Central Asia as the Next Higher Education Hub conference. The conference, organized by the Ministry of Higher Education, Science and Innovation of the Republic of Uzbekistan, UNESCO, and the British Council in Tashkent, took place on July 7 at the Wyndham Hotel in Tashkent, Uzbekistan.

This groundbreaking event aimed to bring together prominent figures in the field of higher education to discuss the potential of Central Asia as a thriving hub for higher education and academic collaboration. The conference provided a platform for sharing knowledge, exploring innovative approaches, and fostering partnerships that can contribute to the advancement of higher education in the region.

As a leader in the field of higher education, President Schuster's participation underscored Webster University's commitment to international collaboration and academic excellence in Uzbekistan. With a distinguished career in academia and a strong background in fostering global partnerships, President Schuster is well-positioned to contribute to the conference's discourse on higher education development in Central Asia.

During the conference, the president shared his insights and experiences regarding the transformative power of higher education and its role in shaping the future of societies. President Schuster emphasized the importance of collaboration and innovation in fostering an environment conducive to academic excellence and student success, while focusing on global engagement, cross-cultural understanding, and inclusive education.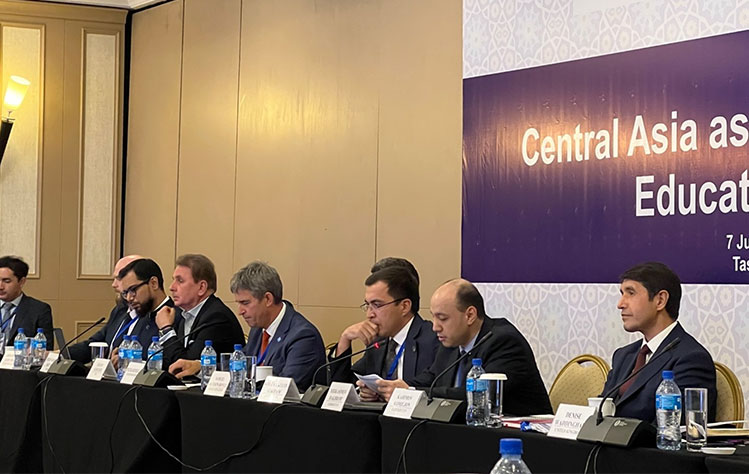 President Schuster sits as a participant at the Central Asia as the Next Higher Education Hub conference.
This conference served as an exceptional opportunity for global leaders in education to engage in meaningful dialogue with academic leaders, policymakers, and stakeholders from Central Asia and beyond. Through his participation, President Schuster showed that Webster University is committed to play a part in transforming Central Asia into a hub of higher education, research, and innovation.

About Webster University:
Webster University is a global institution committed to providing high-quality education that transforms students for global citizenship and individual excellence. With its global network of campuses, Webster University provides a diverse and inclusive learning environment that fosters critical thinking, effective communication, and personal and professional growth.