In the News: Browning Hall, Miller-Struttmann, concert design alum
Recent news media coverage featuring Webster University community members includes:
Business Journal Spotlights Browning Hall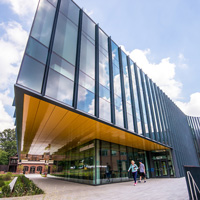 The St. Louis Business Journal featured Browning Hall, with inside looks at the new interdisciplinary science building that opened this fall on the Webster Groves campus.
Browning Hall recently was recognized for its design excellence this year by the American Institute of Architects (AIA) St. Louis Chapter.
See the story and pictures in the St. Louis Business Journal here (subscription).
A dedication and academic symposium for the opening of the building will be held on Thursday, Oct. 19.
Miller-Struttmann in Scientific American on Bees, Climate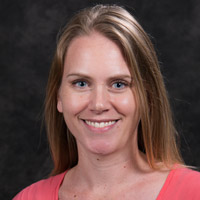 "And Miller-Struttmann added that an important next stage for this line of research could be 'trying to really understand what climate change means for the whole life history of these organisms'—not just for the workers' abundance during the spring."
Miller-Struttmann is the Laurance L. Browning, Jr. Endowed Professor in Biological Sciences in Webster University's College of Arts & Sciences.
Concert Design Alumnus Profiled in PLSN
Webster University alumnus John Cameron Carter is featured in Projection, Lights and Staging News (PLSN), a major national industry publication.
Carter speaks about his formative experiences as a student and intern under the direction of Seth Jackson, renowned designer and head of the Concert Design program in Webster's Conservatory of Theatre Arts.
Part of that included interning with Bandit and working with Jackson in support of a Toby Keith tour.