Webster Alumnae Latham, Lam Help Bring Disney's 'Frozen 2' to Life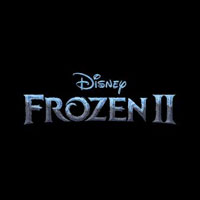 Take notice when watching the hit Disney film Frozen 2, currently in theatres. While set in a fantastic imaginary kingdom filled with magic, singing and an anthropomorphic snowman, astute viewers may spot a lot of Webster University hidden between the frames of the film.
Webster graduates Leah Latham and Ashley Lam both contributed to the layout and production of the blockbuster hit. Latham, who graduated in 2010 from the animation program, has been in the spotlight before. At Webster, she is known for her animation work on the first Frozen film and voicing the character of Fru Fru in Zootopia.
But for Lam, who graduated in 2011 with a BA in Photography, this is the first time her name has been attached to something big. "Working on this film was kind of scary because this is the most public of all the projects I've worked on, at least in terms of visibility and people actually caring about it," said Lam. "Just knowing that I'm a part of the great legacy of this studio is just astonishing and very humbling."
Latham, now a Walt Disney Animation Studios veteran, had a different experience. "For me, the Frozen world has touched me so deeply because of what it means to take two female heroines on this huge, extraordinary adventure and challenge them emotionally," said Latham. "And I think the challenges we put in front of them are authentic to everyone's life experience about maturity, growth, and family, and how it can be messy but yet so important to who we are. To be involved with the creation of that story has been a huge honor."
Latham and Lam both said that their experiences at Webster helped prepare them for their jobs in multiple ways. "Webster particularly taught me how to think creatively, to problem solve, and to never accept what the world tells me to be true," said Latham. "And I think that directly applies in the stories that we are telling—challenging the status quo. Audiences are changing, and we need to be a part of that. We need to stay timeless."

"I think one of my favorite things about having attended Webster is the diversity of classes that we were allowed to take. I was fully encouraged to make my degree my own, which I really appreciated, and I felt supported through that journey," continued Latham. "The best thing I learned coming out of Webster was a philosophy of thought. One of my professors, Larry Baden, told me, 'don't believe it just because I taught it. Question it.' I have carried that lesson with me for years."
Lam studied photography at Webster and found that the lessons learned in that program were incredibly invaluable to the world of animation. "I was a production assistant in the layout department, and they worked with virtual cameras when we had to make decisions about how to frame each shot and which lenses or shutter speed to use," said Lam. "I was able to draw upon my education at Webster in that area. I also left Webster with a tenacity and a desire to seek out the opportunities that I wanted for myself and my career."
"I love seeing Webster alumni listed in the credits of big blockbusters," said Chris Sagovac, associate professor of animation and chair of Webster University's electronic and photographic media department. "It is amazing to see where an artist comes from, contribute to their artistic growth, and watch them succeed in the professional world."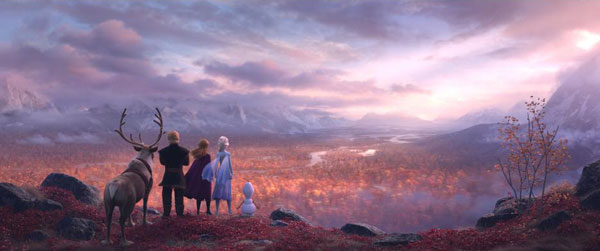 Latham said that her favorite part about working on the film was the people. "It truly felt like we were a family because, for years, we have been so involved from the beginning of the story to the end," said Latham. "My experience here has been with an entire family of Frozen filmmakers, so I think the most rewarding thing about it was the journey, even more than the beautiful images that we put up on the screen. What I really loved about my experience was finding a certain family."
For Lam, it was working with Directors Chris Buck and Jennifer Lee. "I was able to see the movie change to be a better, stronger film and story right there as it was happening, and it was just so inspirational to see that happen," said Lam.
"My experience working at Disney has literally been a dream come true," said Latham. "It's never stopped being surreal for me, and the fact that we are making the best, most timeless, most complex, and most meaningful stories that I personally think are out there makes it a huge honor to be a part of that filmmaking process."
To learn more about Frozen 2 or to find the nearest theater that is showing it, visit movies.disney.com/frozen-2.