15 to Finish Undergraduate Campaign Helps Students Stay on Track to Graduate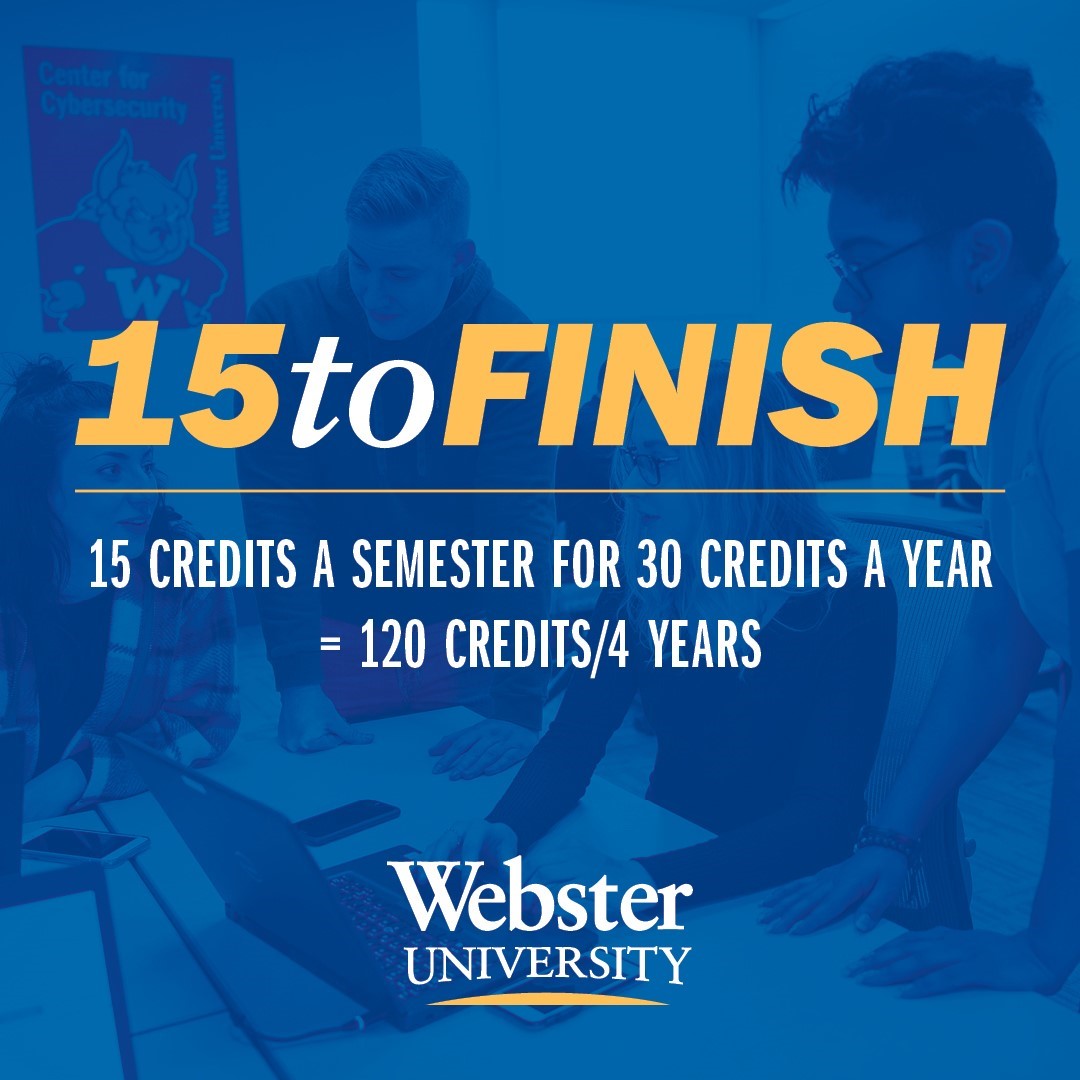 Webster University has launched 15 to Finish, a new campaign to help undergraduate students prioritize a four-year graduation timeline. To complete a 120-credit hour degree in four years (or eight semesters) students need to earn 30 hours per year.
Advantages
The advantages for 15 to Finish include:
It reduces the cost of a college degree. Extra semesters mean more money spent on tuition, fees, room, and board.
Nationally, half of college students need just one more class per semester to be on track to graduate in four years.
Students can still study abroad, pursue a dual major, or participate in an internship. With careful planning, and in consultation with an advisor, students can develop a plan to take advantage of opportunities.
Studies show that taking 15 credits a semester can increase on-time graduation, lead to higher GPAs, and reduce dropout rates.
Learn more at webster.edu/15-to-finish.
Complete College America, an organization which serves as a "bold national advocate for dramatically increasing college completion rates and closing institutional performance gaps," has provided the framework for states and institutions to adopt this campaign. The Missouri Department of Higher Education and Workforce Developmentalso has materials and resources available to institutions as they prioritize this initiative.
For additional resources and research supporting the 15 to Finish campaign, please visit this site.