2020-21 Academic Calendar Update for Fall 2, Fall Semester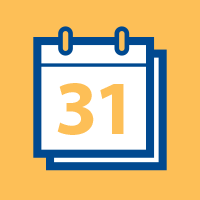 As announced by the Task Force on Transition and Adaptability, the fall break originally scheduled for Oct. 19-23 has been moved to the end of the semester.
The 2020-21 academic calendar for U.S. campuses has been updated for undergraduate students and for applicable graduate students (those pursuing programs in the School of Education as well as MFA, MM and MSN students).
U.S. Campuses 2020-21 Academic Calendar
Campuses located out of the United States are monitoring their local conditions and will adjust their academic calendars as needed. Students should check with their respective campuses.