COVID-19 Enhanced Travel Measures, Social Distancing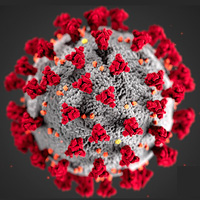 The following message on travel measures, guidance and social distancing was distributed from the Webster University COVID-19 Task Force to the Webster University community on March 11.
To the Webster University Community:
As the worldwide response to the coronavirus (COVID-19) situation continues to evolve, Webster's COVID-19 Task Force is assessing the situation day-by-day. The University's leadership and the members of the task force are working to ensure safety so our mission of providing education may go forward unabated. Webster University remains focused on the health and wellbeing of the entire Webster community.
In that spirit, we are announcing enhanced travel measures effective immediately:
All University-related travel to countries that have a CDC Level 3 Travel Health Notice (widespread, ongoing transmission) is prohibited.
All University-related non-essential domestic and international travel is suspended until further notice.
While we have not historically asked any member of our community to register personal travel, we strongly encourage all students, faculty and staff to register their personal domestic and international travel. Please provide this information prior to your departure by completing a Travel Registration Form.
Travel from a Restricted Travel Country
The following countries are restricted for Webster-sponsored travel and are currently at a CDC Level 3 Travel Health Notice as of March 3, 2020: China, Iran, Italy, and South Korea. Any additional countries added to Webster-sponsored travel restrictions would also be subject to these measures.
Returning to a non-U.S. Webster campus from a Restricted Travel Country: Webster University faculty, staff and students returning from these restricted countries to a Webster University campus location outside of the United States are required to follow all established self-care and safety measures established by Webster University and local health departments.
Returning to a U.S. Webster Campus from a Restricted Travel Country: Webster University faculty, staff and students returning from these restricted countries to a Webster University campus within the United States are required to stay home for a period of 14 days, monitor their health status and follow the University's Social Distancing Policy.
In other actions:
Out of an abundance of caution and through requests made by the governments of Greece and Austria, Webster's locations in Athens and Vienna will move all classes online. In Vienna, all classes will be held online through Friday, April 3, and all faculty and staff are encouraged to work remotely from home during that time. Courses at U.S. campuses (except for military locations) will also to be held online through April 3. More information about these measures can be found in our message from earlier today about online classes.
On the Webster Groves campus in St. Louis, Missouri, 4M, the University's custodial service provider, is applying a disinfectant to classroom tables, chair arm pads, door handles, light switches and other items that are often touched by numerous people throughout the day. These deep cleaning extra measures will continue through the COVID-19 crisis.
As the University continues to monitor the national and global impacts of the Coronavirus, please know that the situation is fluid and additional measures may be required over the coming weeks. The committee wishes to express its gratitude to all members of the Webster community for their patience, ability to adapt quickly and shared ideas during this evolving situation. Together, we will persevere and remain steady during this crisis.
Sincerely,
The Webster University COVID-19 Task Force