McQueen '13 Returns for On-Campus Dance Residency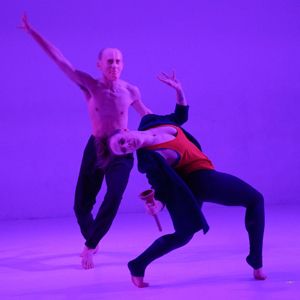 The 2021 Webster University Dance Ensemble Alumna Fellowship recipient, Ashley McQueen, will complete an on-campus residency with an open rehearsal and artist talk Wednesday, Feb. 24. Please consider joining us for these virtual events beginning at 11:30 a.m. Central. Register via Zoom here.
McQueen, a 2013 graduate of the Department of Dance in the Leigh Gerdine College of Fine Arts, has returned to Webster to choreograph an original small group work for this spring's concert.
"I am honored and privileged to have the chance to work with Webster students during this unprecedented time," McQueen said. "While we are all now accustomed to Zoom classes and virtual interactions, I am thrilled to move with them in person as we start the creative process -- challenging and navigating our current physical barriers."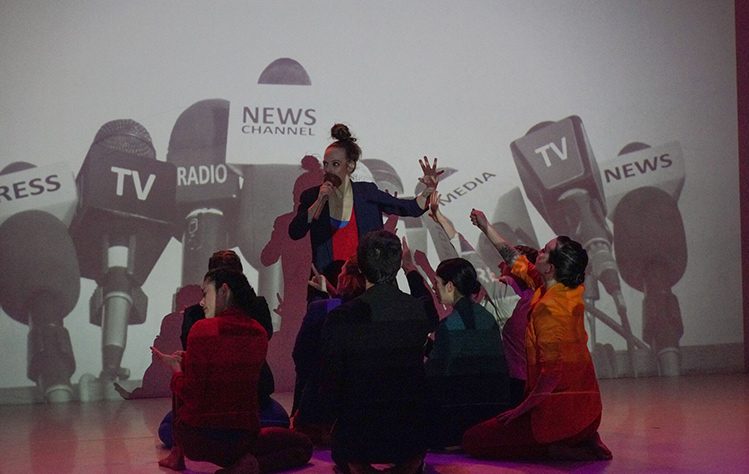 Performance photos above by Stephen Delas Heras
Top photo by Christian Weymann
This year's fellowship is funded by a generous gift from alumna Lara Elizabeth Turek. Please save the date for the upcoming Webster University Dance Ensemble performances April 30, May 1, 2.
About Ashley McQueen
Ashley McQueen is the founder/artistic director of Smashworks Dance, a non-profit dance company advocating for women's empowerment through performing arts, educational programming, and community outreach. She holds a BFA in Dance from Webster University and an MFA in Dance from Hollins University.
Hailed as "a dancer with the grace of a ballerina, the groundedness of an Isadora acolyte, and the impetuous musicality of someone who dances because she must" (Oberon's Grove), McQueen has performed as a company member with Amanda Selwyn Dance Theatre, ShawnBibleDanceCo, Common Thread Contemporary Dance, and Arova Contemporary Ballet. Her choreography has been commissioned by Lake Arts Project Milwaukee, Kranzberg Exhibition Series, ANNONYArts, Peridance Youth Ensemble, Hamilton College, Minnesota Ballet, and Big Muddy Dance Company; and presented at festivals such as Dance St. Louis Spring to Dance, Midwest RADFest, and NYC Transit Museum.
Smashworks Dance was named a Village Voice "Voice Choices," and their evening length political satire For Which It Stands -- featured in Time Out NY and Brokelyn's "Top 20 Cheap Things To Do" -- toured to St. Louis in Fall 2018. This same year, Smashworks was invited as a local community group to hear Michelle Obama speak on her Becoming tour at the Barclays Center. They were awarded the Theaterlab Hotel New Work residency in collaboration with Hope Salas and Justin Cimino (where they spent 40 hours exploring the fusion of dance and clown).
Smashworks Dance currently partners with Troop 6000, a Girl Scouts program that supports girls experiencing homelessness in the NYC area, and most recently partnered with Rebel Girls Productions to write movement activities for their most recent chapter book, "Alicia Alonso Takes The Stage," published worldwide August 2020.