In the News: Lee-Johnson, Flewellen on race theory; Schuster and vaccines; Polgar retirement
Recent news media coverage featuring Webster University community members includes:
Lee-Johnson, Flewellen on Critical Race Theory in Schools
Webster University School of Education Professor Nicole Lee-Johnson and Chief Diversity Officer Vincent C. Flewellen were both interviewed by NBC affiliate KSDK about the efforts by some politicians and social groups to ban the teaching of Critical Race Theory in public schools.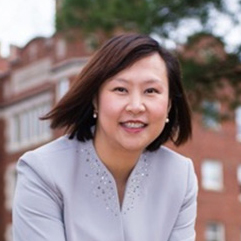 "We need to have a critical lens to examine what it means to be a certain group of people and then to also have conversations and dialogs to flesh out what are the biases that could exist in the system so that we can actually create that platform and create the equity that we all long for," said Lee-Johnson.
But some are objecting to bringing this lens or other examinations of American history and those affected by it to the classroom, saying it makes white children feel guilt or anguish.
Flewellen, whose career includes leadership positions at multiple K-12 schools, counters such objections, noting how a more critical study of history could be a positive for students and teachers: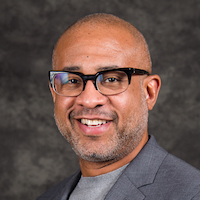 "How wonderful [would it be] for Black students to go home knowing a more accurate version of the history that has been told of their people for so long incorrectly?" he said. "And so to be able to go home with pride and to know that you're a teacher that — through the curriculum — is now exposing others, particularly other white students, to a more accurate portrayal of history, I think would be a rewarding feeling for those students and one that validates their existence in a different kind of way."
View the full segment at KSDK here.
COVID Vaccines: Schuster on KMOX, On-Campus Clinics on TV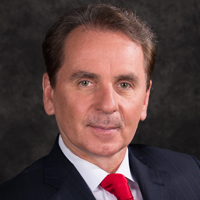 President Julian Schuster was interviewed by KMOX 1120 AM Radio as part of a segment on COVID-19 vaccine availability and vaccination policies in higher education. Schuster said Webster continues to monitor trends and public health guidance as it refines expectations for Fall programming, which will be held in-person.
Separately, Webster's recent on-campus vaccination clinics received additional coverage on CBS and NBC news affiliates, in addition to previous coverage in print and on KTRS AM radio.
Webster held two clinics that were open to the public, in partnership with the Affton Medicine Shoppe. The University previously partnered with FEMA to shuttle resident students seeking a vaccine to the FEMA-hosted clinics at the dome in downtown St. Louis.
Polgar Retirement in Webster-Kirkwood Times
Chess hall of famer and Webster University head coach Susan Polgar's retirement was covered in the Webster-Kirkwood Times. Polgar, who guided Webster's top-ranked collegiate chess team for nine years, announced her retirement earlier this spring.