In the News: Polgar and Liem, Hall on politics, Rothenbuhler on Koplar
Recent news media coverage featuring Webster University community members includes:
Coverage of Polgar Retirement, Liem Appointment
The retirement of "the most successful college chess coach in history" Susan Polgar was covered in several outlets, including on air by KMOX Radio in St. Louis. Polgar's planned retirement was announced last week.
As part of its coverage, the Vietnam Express profiled Le Quang Liem, the Webster alumnus and grandmaster who will succeed Polgar as coach.
"Studying at Webster is one of the best decisions of my life," Liem is quoted in the story. "Susan and Paul consider me family. I have learned a lot from them, both in terms of chess expertise and real life. I am honored to accept this position."
Rothenbuhler on the Impact of Ted Koplar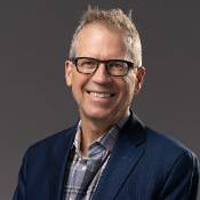 School of Communications Dean Eric Rothenbuhler was quoted in the St. Louis Post-Dispatch about the impact Edward "Ted" Koplar had on local and national television:
"He just had so much energy, and was always looking for new ideas," Rothenbuhler said. "When most people at his age were retiring, he was always searching for a new talent, a great idea."
"Basically, he was always looking for, 'What comes next?'"
Koplar also served on the School of Communication's advisory board, a connection mentioned in the FOX 2 story about Koplar.
Hall on St. Louis Mayor; on 'Blue Wall' in Chauvin Trial; Mo. GOP Senate Candidates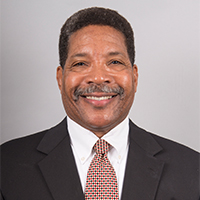 Bill Hall was interviewed by the Associated Press about St. Louis' election of its first female Black mayor. The story ran in multiple media outlets nationwide. Hall was quoted saying St. Louis voters have signaled they are unhappy with the status quo:
"St. Louis, not unlike other cities, has a history of segregation," Hall said. "Unlike many cities, St. Louis is still struggling with how to successfully dissolve those ancient chains."
Hall is an adjunct faculty member in Webster's Department of History, Politics, International Relations, and Religious Studies.
On the Chauvin Trial
The Associated Press also interviewed Hall about the "Blue Wall," a political term that describes how police officers use their union to always stick together to consolidate their power in their community.
This "wall" has been challenged during the Derek Chauvin trial as numerous police officers testified against their colleague. Hall commented on whether this is a sign that the power of the "Blue Wall" is starting to crumble, and what does that mean for local politics. The AP story ran in multiple media outlets nationally.
On Missouri GOP and Senate Seat
In a previous AP interview that also ran in many outlets, Hall was asked about the Republican Party's pool of candidates, including former Gov. Eric Greitens who resigned amid scandal, to run for the Missouri Senate seat that will be vacated by Roy Blunt:
"My sense is that the Republican Party has probably sent a clear message to all potential candidates for Blunt's seat that they want to consolidate their efforts behind one candidate, and a candidate that will be successful," Webster University political scientist Bill Hall said.