Webster University Named 'Best of Scott Air Force Base' for Higher Education
Webster University received the "Best of Scott Air Force Base" award for higher education, it was announced this month.
"We are delighted to be recognized for the educational opportunities that we offer to the men and women who serve our nation proudly," said Susan Schultz, director of Webster University's Scott Air Force Base location. "This award represents all the hard work and professionalism from our faculty and staff as we provide educational opportunities to our servicemen and women."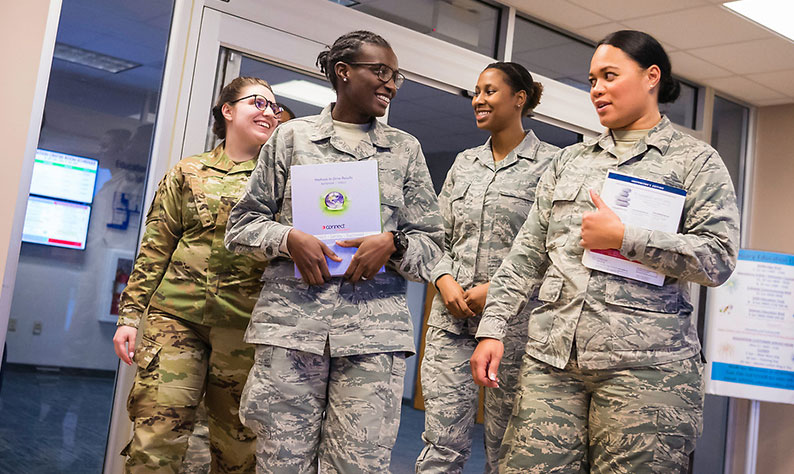 According to the award program, the Scott AFB Award Program was created to honor and generate public recognition of the achievements and positive contributions of businesses and organizations in and around Scott AFB. The mission of the annual awards program is to raise the profile of exemplary companies and entrepreneurs among the press, the business community, and the general public.
Webster University's Scott Air Force Base location is one of nearly 30 Webster locations on or near active military bases that offer educational programs to active duty servicemembers, veterans and their family members. Webster University was one of the first institutions of higher education in the United States to offer college courses on a military base when it opened a location at Fort Sheridan in 1974.
For more information about Webster University's Military programs, visit the Office of Military Affairs | Webster University.