Conjuring Movie Magic: Johnson's Visual Effects Work Featured in 'Hocus Pocus 2'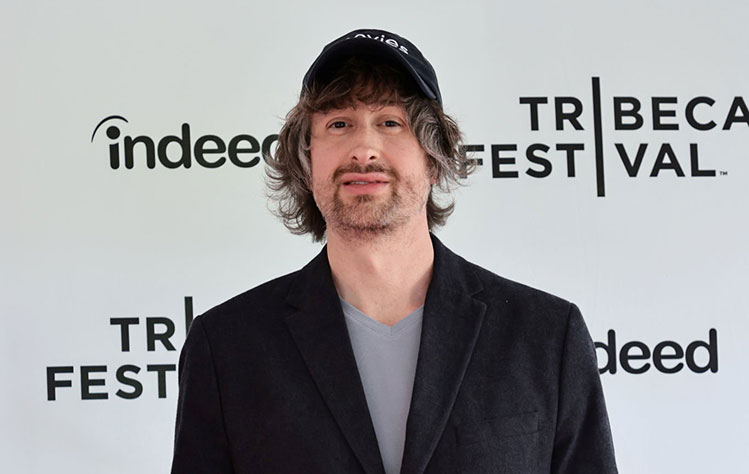 When Assistant Professor Joshua Johnson was growing up, he and his two brothers were fascinated by movies, and sometimes created short films together. He said they were "blown away" by films such as "Jurassic Park," "Terminator 2," "Young Sherlock Holmes," and any other film that had state-of-the-art visual effects, including the original "Clash of the Titans" and "King Kong."
"I remember as a kid saying, 'Wow, how did they do that?' during 'Jurassic Park,'" Johnson said.
Today, children around the world may be asking the same question about his work, which is featured in the production of the Disney's "Hocus Pocus 2." The sequel to the 1993 film is streaming on Disney+.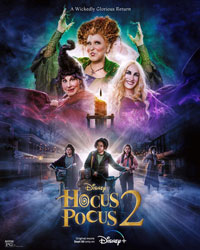 "I suspect that 'Hocus Pocus 2' may very well be my most-watched work out of my career," Johnson said. "I've had a hand in some music videos that have gone viral, like 'Panini' by Lil Nas X, and I also worked on 'The Unauthorized Bash Brothers Experience' on Netflix, and five feature films that have premiered at Sundance including 'Native Son' on HBO+, and 'A Ghost Story' on Paramount+, but this franchise has a massive following."

Johnson, who has taught in the Film, Television and Video Production Department in the School of Communications for the past year and half, worked as a compositor on the film. In the film industry, a compositor takes various digital materials, such as CGI, live action footage and matte paintings, and combines them to create one cohesive image and shot.
"Often, a VFX artist has done his job when the audience doesn't even know they are looking at a VFX shot," Johnson said.
He estimated that he spent about three weeks working on "Hocus Pocus 2" for the award-winning VFX company Maere Studios.
"Hocus Pocus 2" is not the only movie Johnson recently worked on. In the past year, he worked on "Acidman," which stars Thomas Haden Church, Dianne Agron and Sameerah Luqmaan-Harris. That movie has not been released to the public yet, but Johnson recently attended a red-carpet premier of the film at the Tribeca film festival. Additionally, Johnson co-directed a short film titled "Monument," which won several awards at the St. Louis Filmmakers Showcase, including best of showcase last year.
Johnson is not the first person at Webster to work on a major project for Disney. Webster graduates Leah Latham and Ashley Lam have made news in the past few years for their work for the studio.
Johnson's full film biography can be found on the Internet Movie Database. He also has uploaded examples of his work to Vimeo.
To learn more about the programs offered by the School of Communications, visit webster.edu/communications.