News Around Webster: Glaveanu, Gregg, Shah, Stiles, Vienna Alumna
Recent professional news and activities for Webster University faculty members and alumni include:
Glaveanu Named Creativity Research Journal Associate Editor
Vlad Glaveanu, head of the Department of Psychology and Counselling at Webster University Geneva and director of the Webster Center for Creativity and Innovation (WCCI), was appointed as associate editor for the Creativity Research Journal (CRJ).
Published by Taylor & Francis, this journal is one of the oldest and most visible outlets in the field of creativity studies. In this new role, Glaveanu will be managing submissions for the journal and contribute to its general leadership.
He is also member on the editorial board of several other creativity journals including the Psychology of Aesthetics, Creativity and the Arts, the Journal of Creative Behaviour and Thinking Skills and Creativity.
Gregg Research Article on 16th Century Artist Published
Associate Professor Ryan Gregg, Department of Art, Design, and Art History, published a research article, "Journeys Across Zeelandia: Anton Van Den Wyngaerde's Panorama of Walcheren and Philip II," in Dutch Crossing, Journal of Low Countries Studies.
Anton van den Wyngaerde (c. 1490–1571) was a prolific Flemish topographical artist who made panoramic sketches and paintings of towns in the southern Netherlands, northern France, England, Italy, and Spain, best known for the many panoramas of cities in Spain that he drew while employed by Philip II.
In the article, which was pre-published online and will come out in the actual journal later this year, Gregg explores the artist's Panorama of Walcheren (after c. 1548), a ten meter wide scenic drawing, and its importance to the Spanish king.
Shah Interviewed on Broadcast Amsterdam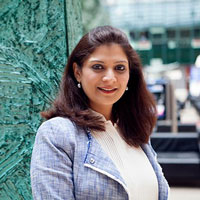 Webster Leiden Academic Director Sheetal Shah was invited for a live streamed show with the English-speaking station Broadcast Amsterdam in July, where she highlighted her activities as an educator, psychologist, and philanthropist. Shah also discussed the work of Bridge2Hope, a local foundation providing treatment and rehabilitation of (undocumented) survivors of human trafficking.
Click here to listen to Shah's interview.
Stiles Published in Psychology Bulletin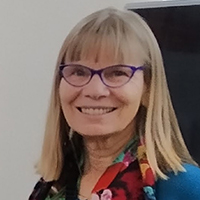 A blog titled, "Advocacy and Empowerment for Adolescent Girls During the Coronavirus Pandemic" by Professor Deborah A. Stiles and Jessica Walsh has been published on the website of the Global Network of Psychologists for Human Rights (GNPHR) and in the March 2022 GNPHR Bulletin.
Stiles is a professor of applied educational pychology and school psychology and human rights fellow. She frequently collaborates with Walsh, a psychologist at the San Francisco VA Medical Center.
Alumna Wins Song Contest
Vienna alumna Israa Zoe Doghman won this year's Protest Song Contest sponsored by Austria's publicly owned youth radio broadcaster FM4. Doghman, who performs under the name IZRAA, was selected as the winner from contest's ten musical acts. Her performance may be viewed here (scroll to the bottom of the page).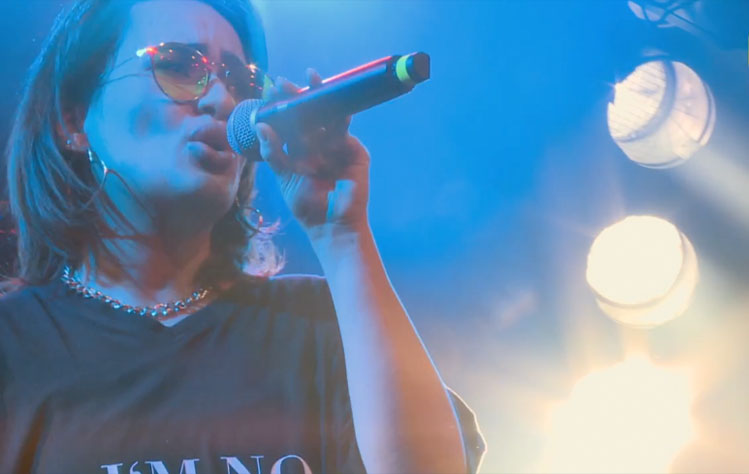 Her song protests a police action called "Operation Luxor" in Vienna, where the police simultaneously searched dozens of homes, interrogated 60 people, with many of the questions asking about the people's political opinions. The police claimed these were people suspected of being members of the Muslim Brotherhood. Courts have determined that the operation was partly illegal.