Inaugural Cohort for Edward Jones Career Pathways Partnership Announced at Webster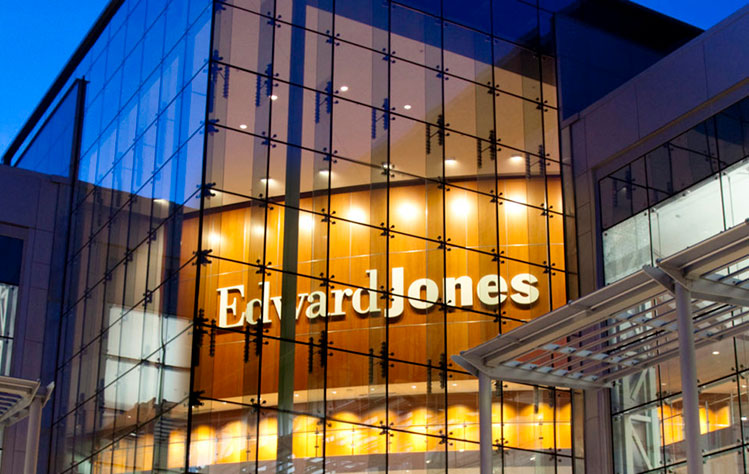 Seven Webster students have been hired to be the first cohort for the Edward Jones Career Pathways Partnership, a bold, joint-initiative launched by the University and financial services powerhouse last Fall. The students rose to the top of a competitive field of applicants to earn the opportunity to begin immersive, hands-on, paid internships with the FORTUNE 500 firm.
"It is an honor to congratulate this first group of bright, promising, talented students," said University Chancellor Elizabeth (Beth) J. Stroble. "We are immensely grateful to partner with our long-time colleagues and allies at Edward Jones in this endeavor. We know this partnership will create a positive impact for these students and for the St. Louis regional economy and workforce."
The inaugural interns are:
Khyree Plair, Junior, Management with an Emphasis in Human Resource Management,
Noah Abraham, Junior, Business Administration,
Nicholas Thomas, Junior, Business Management,
Noah Thomas, Junior, Computer Science,
Avdo Mesanovic, Junior, Computer Science with an Emphasis in Cybersecurity,
Carlos Llamas, Junior, Psychology; Criminology & Criminal Justice,
Nathan Rivera, Junior, Finance.
Powered by the strength of their history of strategic, collaborative initiatives, Webster and Edward Jones specifically built a program that will offer Webster undergraduate students from under-resourced communities new opportunities to build the necessary proficiencies, cultural competencies, teamwork, and problem-solving skills to help them succeed in financial services careers. The resulting program is a robust, multi-faceted, career-pathway experience that goes boldly beyond the classroom to blend scholarly aptitude with real-world practice.
"The partnership between Edward Jones and Webster University exemplifies a dedication to delivering an engaging and immersive educational experience that empowers students with the knowledge, tools, and confidence required to succeed in their desired career path," said John Link, program director for Webster University's Career Planning & Development Center. "This collaboration creates an unparalleled opportunity for Webster students to gain hands-on experience and develop valuable career-ready skills while expanding their professional networks and building lasting connections with industry leaders."
The program is designed with specific features that will benefit the students as they transition from academia into the corporate world after graduation:
Develop knowledge and skills to promote professional growth and personal development;
Assigned mentors who provide advice and guidance throughout the program;
Directly contribute to a business area to gain real work experiences and make an impact;
Develop and build networking skills to learn about company culture;
And attend exclusive events to meet and learn from other interns across the firm in a supportive environment that focuses on team building.
In addition to fully paid internships, students within the cohort will have access to unique scholarship opportunities, special seminars, weekend lab-based investigations, workshops and pop-up challenges designed to emulate and inspire real-world problem solving in real time.
The cohort will be fully immersed in Edward Jones community right from the very beginning — thanks to pre-internship, digital leadership badges that will offer a deep-dive into key leadership principles at Edward Jones, including human-centered leadership, leading with courage, and purpose-driven leadership.
Ultimately, the partnership program is a tangible example of both Webster and Edwards Jones' long-held commitments to building, supporting, and empowering diversity while eliminating roadblocks to success; one that exemplifies how higher education and the corporate business world can work together to transform educational experiences for all.
The 10-week internship starts on June 5.