Webster University Receives $1.4 Million National Science Foundation Grant to Prepare More STEM Teachers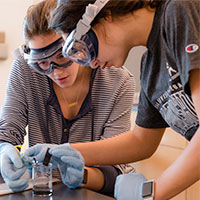 Webster University received a $1.4 million Robert Noyce grant from the National Science Foundation (NSF), it was announced Friday. Called "Webster Educating STEM Teachers Bound for Success" (WESTbound Success), this five-year grant will provide two dozen future STEM teachers with scholarships and research opportunities during their junior and senior years of study at Webster University.
The program will serve the regional and national need of preparing high-quality STEM teachers to equip middle and high school students to be the next generation of STEM professionals. Numerous studies have shown that there are not enough STEM-trained employees and STEM teachers to meet future needs.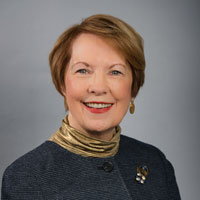 "This initiative couples Webster's expertise in preparing teachers with the strength of our STEM programs, evidenced by major federal and state awards and recognition," Webster University Chancellor Elizabeth (Beth) J. Stroble. "From addressing the shortage of STEM-educated workers to the shortage of teachers in our region, this award is a win for Webster, for our students, and for the community."
Starting in March, Webster University will begin to recruit aspiring STEM teachers to be WESTbound Success Scholars in Webster's Noyce program. Selected scholars will receive scholarships of $15,000 in both their junior and senior years of study, as well as additional financial support during the summer. Eligible Webster students must be declared double majors in a STEM field (Biology, Chemistry, Math or Computer Science) and Education (with a certification in a STEM area). Transfer students are also highly encouraged to apply.
Selected scholars also will gain experience with diverse populations through their teaching experience, be involved in STEM outreach programs targeting young people with an interest in STEM with community partner organizations and conduct STEM research projects under the mentoring of STEM faculty. Recipients of scholarships through the WESTbound Success Project will make a commitment to teach in a high-need school after completion of their program.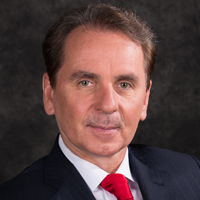 "The WESTbound Success Project demonstrates that Webster University has a proven track record for large federal grants," said Webster University President Julian Z. Schuster. "These grants show how Webster University serves the community to meet unmet needs This new grant from the National Science Foundation will add to the work that Webster is engaged in to promote our commitment to providing educational opportunities to underrepresented communities."
In the past six months, Webster received more than $1 million in funding for nursing and STEM-related programs, more than $400,000 from the Missouri Department of Higher Education and Workforce Development to create the Webster University Impact Center, more than $100,000 from the state of Missouri to expand virtual teacher education, $36,000 from a U.S. State Department partnership to expand study abroad programs in Ecuador, and a $25,000 grant from the Missouri Department of Elementary and Secondary Education to fund an early literacy project.
In 2021, Webster University received a $1.2 million NSF grant, the Winning Approaches for Talented Transfers in STEM (WATTS) project, to create scholarships and support systems to benefit low-income, high-achieving students who transfer from community colleges to complete a four-year STEM degree at Webster University. This was the second WATTS grant that Webster University received. The WESTbound Success Project is the fourth NSF grant awarded to Webster University in the past decade.
The origins of the grant were laid in 2019, when Webster University received a $124,454 Noyce capacity-building grant to lay the groundwork for the WESTbound Success Project. Tony Wallner, who was the dean of the College of Arts and Sciences and a professor chemistry in the Department of Biological Sciences at the time, worked with current Assistant Vice President for Academic Affairs DJ Kaiser as the principal investigator and co-principal investigator for that grant.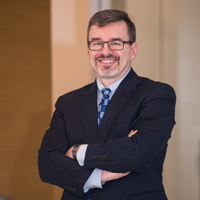 "We are excited to build upon our work from the capacity-building grant and to continue these collaborations," said Wallner. "Webster University has strengthened its STEM offerings and facilities in the past several years. Now we can build on these assets through new collaborations with our partners to serve the St. Louis community in new ways."
Just last year, Webster University created the College of Science and Health, which will help increase collaboration among STEM programs and increase the resources available to those programs.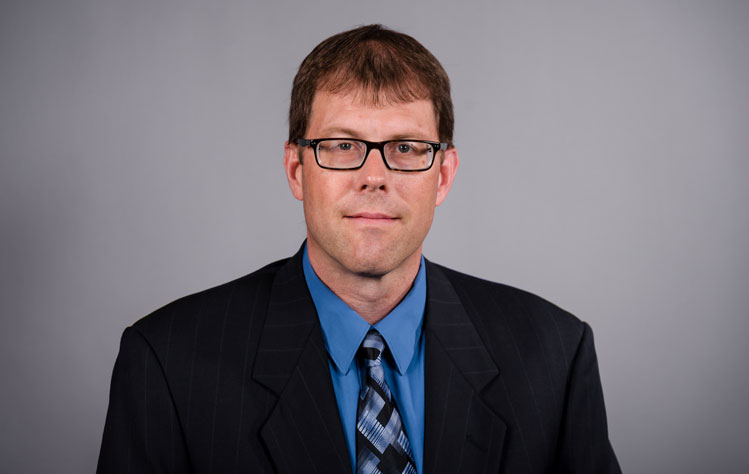 "The WESTbound Success Grant will augment Webster's increased focus on STEM programming while also increasing cross-collaboration between multiple academic units at the university," said Michael Hulsizer, current dean of the College of Science and Health.
Wallner will serve as the principal investigator for this project. Co-principal investigators are Kaiser; Department Chair of Science and Professor of Biology St. Louis Community College, Forest Park, Teresa Alvarez; and Associate Professor of Education Joe Sencibaugh.
Webster University has partnered with St. Louis Community College and Ritenour School District for this grant. Ritenour School District currently is a partner with Webster's National Professional Development grant from the U.S. Department of Education.
"St. Louis Community College is excited to continue our collaboration with Webster University on projects aimed to prepare more STEM professionals and educators," said Alvarez. "This new project is exciting because it combines the expertise of content and education faculty to prepare teachers to work in diverse classrooms. There is a real shortage of STEM teachers, especially in high-need schools, so this project is essential today."
The project also engages three strategic community partners that are all committed to bringing STEM and education activities to diverse younger learners in the St. Louis area: Academy of Science St. Louis, Urban League of Metropolitan St. Louis, and Danforth Plant Science Center's Education and Outreach Center.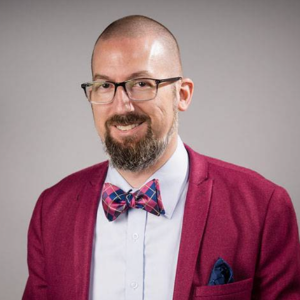 "The WESTbound Success Project utilizes a 'Grow Your Own' approach to address teacher shortages and build capacity in schools by focusing on pathways, pipelines, and partnerships," said Kaiser. The four goals for this project are
to recruit more students to pursue both a STEM degree and teaching certification through purposeful pathways;
to strengthen the pipelines for STEM/Education programs through specialized curricula, culturally relevant pedagogical methodologies, increased advising, collaborative faculty-student research projects in STEM, and field experiences in high-need schools;
to enact collaborative partnerships with academic and community organizations that provide relevant professional and educational experiences leading to better-prepared STEM educators;
and to promote success for STEM teachers working in high-need schools through supportive mentorship and intentional induction opportunities to strengthen students' mastery of STEM concepts and skills and improve teacher retention.
This Track 1 Scholarships and Stipends project is supported through the Robert Noyce Teacher Scholarship Program (Noyce) through NSF award #2243351. The Noyce program supports talented STEM undergraduate majors and professionals to become effective K-12 STEM teachers and experienced, exemplary K-12 teachers to become STEM master teachers in high-need school districts. It also supports research on the persistence, retention and effectiveness of K-12 STEM teachers in high-need school districts.
About Webster
With its main campus in St. Louis, Missouri, USA, Webster University (www.webster.edu) comprises an action-oriented global network of faculty, staff, students and alumni who forge powerful bonds with each other and with their communities around the globe. Founded in 1915, Webster is an independent nonprofit university with students studying at campus locations in North America, Europe, Asia and Africa and in a robust learning environment online. The University is committed to ensuring high-quality learning experiences that transform students for global citizenship and individual excellence.