COVID 19 Update: Options during transition to remote work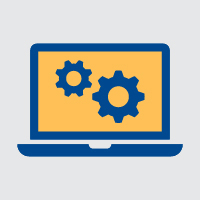 The following message was distributed to employees from the COVID-19 Task Force on March 22, 2020. Stay informed of the latest updates at Webster's COVID-19 page.
As the main campus continues the transition to Modified Operations announced on March 18, unit leaders and Information Technology have worked quickly to prioritize and implement technology requests to enable the performance of critical operations from off campus whenever possible.
Given this weekend's local governmental directives and the encouragement from Chancellor Stroble and President Schuster to support the stay-at-home measures and work remotely whenever possible, the COVID-19 Task Force has the following updates:
Employees who are scheduled to perform their work from home but are still waiting for a laptop can now substitute use of their personal device, if available. Employees will add Virtual Desktop Infrastructure (VDI) in order to use CX, shared drives, and Jabber. Click here for VDI instructions, and contact the Help Desk if you need further support.
If you are able to support this solution with your own personal device, please let your supervisor know and plan to work remotely until otherwise directed.
If this is not possible, employees who are scheduled to work remotely should still plan to stay at home Monday rather than report on site. We will continue to work urgently towards supporting remote operations with technology. However, while waiting for a technology solution, Webster will compensate employees with an extended paid time off benefit of up to five days based on an employee's standard schedule. We do not expect it to take a full five days to finalize remote work operations, however, the Task Force will continue to monitor and reassess this.
When the transition to Modified Operations is complete, the main campus will still have approximately 60 employees who work primarily on site due to the nature of their roles and the maintenance and business continuity operations necessary for an educational institution. Others who are primarily working remotely will occasionally need to be on-campus to attend to essential work matters, in coordination with their supervisors. It is important to note that, while these are business necessities, social distancing practices and other health guidance should still be followed.
These are unique business challenges due to the unique circumstances in which we find ourselves. We appreciate everyone's efforts to continue to support Webster's mission and vision and to put students first.
The COVID-19 Task Force